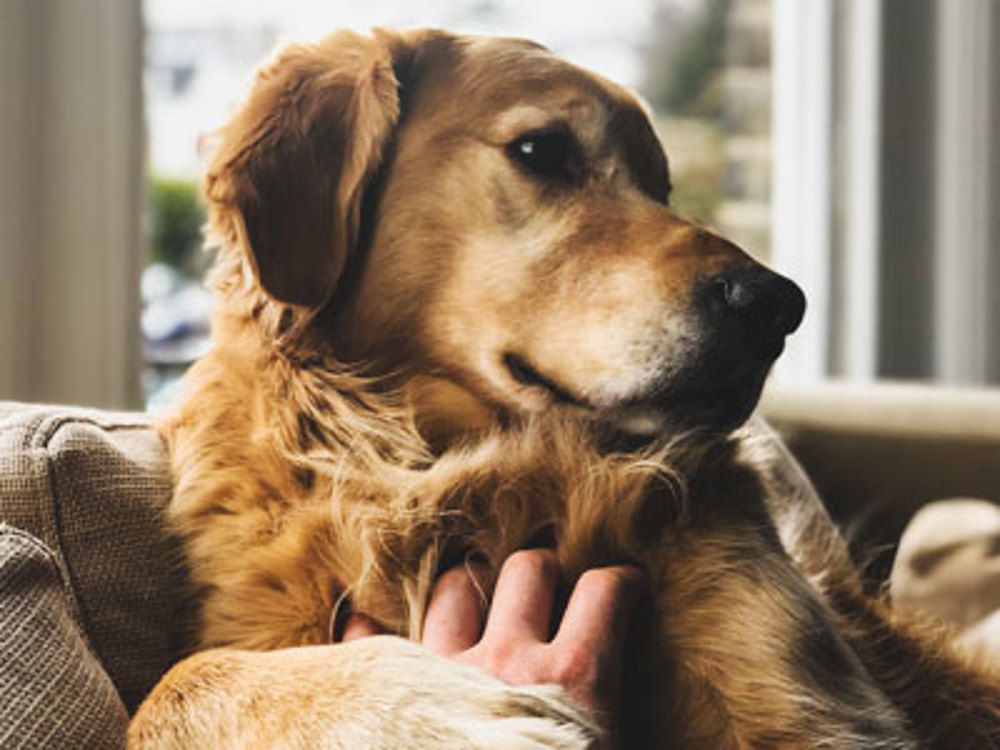 Owning a dog brings a great deal of enjoyment but also carries many responsibilities. In addition to knowing the laws linked to dog ownership, it's also important that you also know how to be a responsible dog owner.
Understanding dog law and your responsibilities as an owner
Do keep your dog under effective control

When walking your dog, it is important to respect the dog walking code and keep your dog under 'effective control'. 

The Kennel Club worked with the Royal Society for the Protection of Birds (RSPB) to establish a definition of 'effective control':

a) is kept on a lead whether fixed or extendable, or

b) if not on a lead, the person in charge of the dog remains aware of its actions and the dog will return to him reliably and promptly on command

Take particular care that your dog doesn't scare sheep and lambs, or wander where it might disturb birds that nest on the ground and other wildlife. For more information about walking with your dog in the countryside, read more about our livestock worrying campaign.

Do not let your dog:
Don't take your dog to places they are explicitly barred

These might include children's play parks, some shops and certain beaches. Local authorities can also introduce public space protection orders (PSPO) that restrict access for dogs in specified areas. 

Public space protection orders can impose a range of restrictions. Common proposals include:

excluding dogs from an area
requiring dogs to be on a lead in an area
restricting the number of dogs one person can walk
being able to show you have the 'means to pick up' i.e. having a dog poo bag with you
excluding dogs at specific times or during the summer season

Most places where restrictions apply will have signs. Local authorities should publicise any restrictions on their website.

The Kennel Club is the only organisation that monitors and responds to individual PSPO proposals to restrict access across England and Wales. Read more about the campaigning work we do around access for owners and dogs.
Do make sure your dog is microchipped

It is now compulsory to microchip your dog by law. It's also compulsory for you to keep your contact details up to date at all times. If the worst happens and your dog goes missing, your pet's microchip will only help reunite you if your contact details are correct.

Your vet or breeder should be able to let you know which service your pet's microchip is linked to.

The Petlog Premium Lost and Found service, the UK's largest lost and found database for microchipped pets, can even alert local vets and dog wardens when an owner reports when and where their pet was lost. This can be done by telephone, text message, via the Petlog website. 

Find out more about our lobbying activities on compulsory microchipping.
Do attend regular dog training classes
Do clean up after your dog

Carry poop bags with you at all times. Simply keep a plastic bag in your pocket when out walking.

Owners will be fined if they allow their dog to foul and do not clear up in designated areas (Anti-social Behaviour, Crime and Policing Act 2014 (England and Wales), Dog Fouling (Scotland) Act 2003, The Litter (Northern Ireland) Order 1994).
Do exercise your dog regularly

Give your dog the correct amount of exercise and play it that needs. Not sure how much exercise your dog requires? Find out in our Breeds A to Z.
Do keep your dog fed and groomed
Do keep your dog healthy

It is important to:

register your dog with your local vet, attend annual health checks and ensure your dog is adequately immunised/vaccinated
worm your dog routinely
take out veterinary insurance to cover any unforeseen injuries or illnesses
consider that adult dogs of either sex can be neutered to avoid unwanted puppies
Do make sure you know where your dog is at all times
Don't forget to make plans for your dog when you are on holiday
Do check post-Brexit guidance on travelling with your dog
Do insure your dog

Consider either third party legal liability insurance or take out specific canine insurance, just in case your dog causes damage. We offer a range of healthcare policies to suit the needs of you and your pet.

Visit the The Kennel Club Pet Insurance website or call 01296 390 617.
Do respect others

Not everybody loves dogs. Only a minority of the population are dog owners. Respect the views of others and make sure you don't upset anyone who may not like dogs when you are out and about.

Try to stop your dog from barking too much or being an inconvenience - remember those around you.
Don't leave your dog unattended in a vehicle
Do teach your children and others how to interact with your dog

Everyone who interacts with your dog on a regular basis, especially children, needs to be taught that the puppy is not a toy or doll. Dogs and puppies should not be disturbed when resting or sleeping, carried around or dressed up - all of these things can make your puppy snappy and grumpy.

Teach your kids about responsible dog ownership. Read more about child safety around puppies and dogs.
Do make sure your dog has identification tags