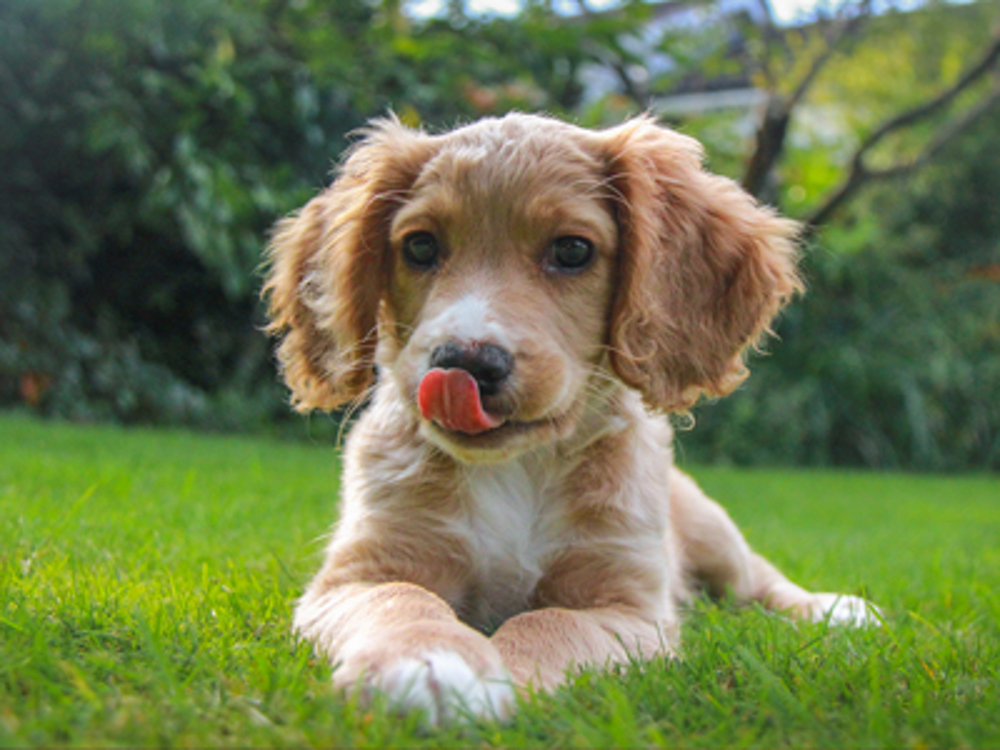 Protect your puppies with the UK's number one pet insurer*
Just like choosing the right home for your puppies, it's just as important that you choose the right insurance for them.

As we are currently experiencing high volumes of registrations, we'd like to reassure you that all aspects of The Kennel Club Pet Insurance website are working as usual. So, you can still activate free insurance for your litters and their new owners, 24 hours a day, 7 days a week. If you do not have your puppy's registration number when the puppies are due to leave – don't worry, you are still be able protect your litters with 5 weeks free insurance and you can activate without the need for the registration number. Remember, you can activate up to 10 days prior to the puppies leaving, but not after they have gone to their new home. Visit The Kennel Club Pet Insurance and enter the puppies' and owner's details.
Why choose The Kennel Club Pet Insurance?
The Kennel Club Pet Insurance is committed to ensuring puppies are happy, healthy and protected with high quality insurance cover. Our free insurance policies are designed to give your puppies and their new owners vital protection from the moment they are collected and for the first few weeks in their new homes.
Benefits of our five weeks of free insurance
Every puppy can leave you for their new home with five weeks of free insurance, protecting your litters, the new owners and yourself. Our cover includes:
Five weeks of free insurance with immediate cover for all your puppies
Up to £4,000 cover against the cost of veterinary treatment for illness or injury
Up to £2,500 refund of the purchase price if the pet dies from illness or injury
Up to £1,000 contribution to advertising and reward if your pet is lost or stolen
Easy online activation in under 60 seconds
Plus, you could receive £10 for each free policy that continues onto a full policy
We're here to make life simple, so for your convenience you can activate free puppy cover up to 10 days before the puppy is collected for their new home.
Learn more about our five weeks of free cover for your litters.
The Kennel Club Breeder Rewards Scheme
Our scheme makes it even more rewarding to give pets the very best start in life. Our breeder awards scheme is provided by the Agria Breeder Club, set up to reward breeders who are committed to breeding healthy and happy pets.
Why join?
It's free to become a member
As a member, you can activate free cover and earn rewards every time a free policy continues on to full cover
Access to a members only Agria Breeder Facebook group, so you can connect, advise and discuss breeder-related topics
Access to videos from our expert health panel, which you can share with your pups' new owners
Regular competitions and prizes
Exclusive offers and discounts on products from selected partners!
Protection for mum and her litter with breeding risks
Breeding risks cover is the first step in ensuring that all puppies can be protected for every step of their journey. This optional benefit can be added to the mum's lifetime policy when you decide to breed; protecting mum and her litter whilst they're in your care.
If you make a claim under your breeding risks benefit before the litter is sold, you can still issue five weeks' free insurance and the new owner can continue their free cover to an annual policy, without exclusions being added.
Breeding risks provides cover for a wide range of breeding complications, including:
up to £1,000 each year for fertility examination and associated veterinary treatment
vet fees cover around complications during gestation, pregnancy and whelping, including caesarean section† and fading puppies
vet fees cover for puppies from birth to date of sale, or reaching 14 weeks, whichever is the sooner
*Rated the number one pet insurer on petinsurancereview.co.uk.
Terms, conditions and excesses apply. †Exclusions for certain breeds apply. *Based on Agria Pet Insurance administrators of The Kennel Club Pet Insurance being awarded Best Pet Insurance Provider by Moneyfacts Consumer Awards 2018 and 2019.
The Kennel Club is an Appointed Representative of Agria Pet Insurance Limited which is authorised and regulated by the Financial Conduct Authority. Financial Services Register Number 496160. Agria Pet Insurance Limited is registered and incorporated in England and Wales with registered number 4258783. Registered office: First Floor, Blue Leanie, Walton Street, Aylesbury, Buckinghamshire, HP21.