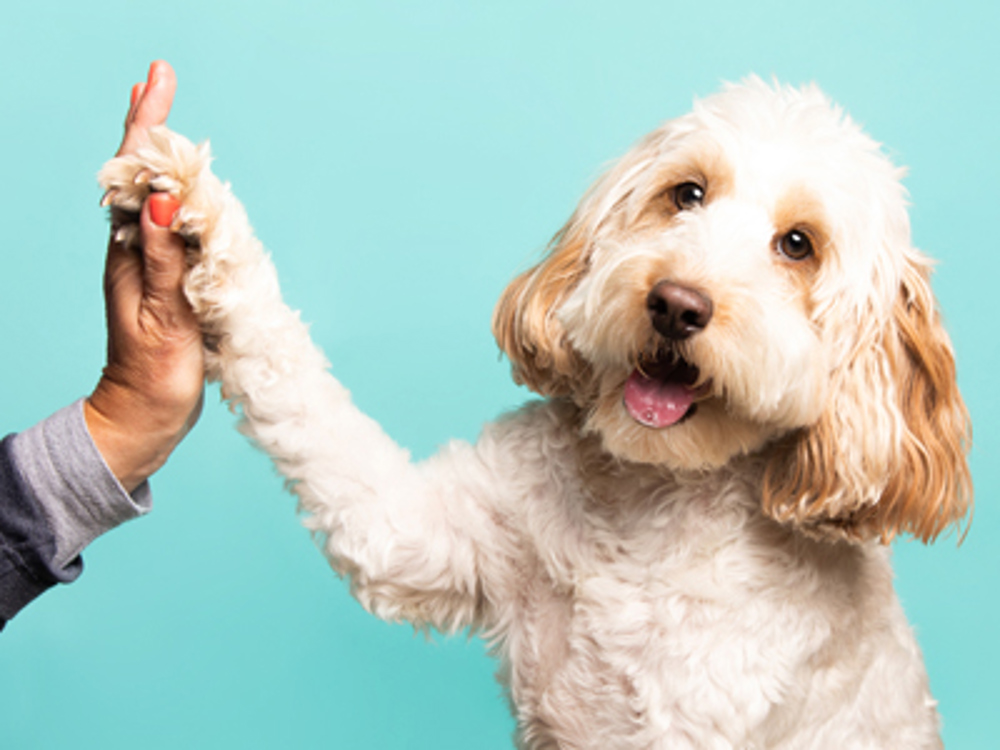 The primary objective of The Kennel Club is to improve in every way the welfare, health and general well-being of all dogs throughout their lives, through various research and educational programmes, and our charitable trust.
As an organisation we are committed to promoting and protecting dogs' varied roles in society and defending the interests of all dog owners.
If you have the relevant skills, an interest in dogs, and want to join our team, please read on.
Our central London office is located at 10 Clarges Street, Mayfair, London, W1J 8AB.
Equal opportunities and diversity

The Kennel Club is committed to activities that promote the culture of equality of opportunity. We recognise the worth of every individual and appreciate the benefits to be gained from making full use of people's talents to enhance our business performance.

We are committed to ensuring that recruitment, selection, training, development and promotion procedures result in no job applicant or employee receiving less-favourable treatment on the grounds of:

race
colour
nationality
ethnic or national origin
religion or belief
disability
trade union membership or non membership
gender
sexual orientation or marital status
full-time/part-time status

The Kennel Club's objective is to ensure that individuals are selected, promoted and otherwise treated solely on the basis of their relevant aptitudes, skills and abilities. All employees are responsible for ensuring that our equal opportunities and diversity policy is adhered to.
Rewards and benefits

To work for The Kennel Club you need to be passionate about making a difference for dogs. We believe that the unique skills and dedicated work of our staff should be rewarded. Below are the benefits we offer our staff:

Learning and development

We aim to provide learning opportunities that support our business at individual, departmental and organisational level. We will provide training opportunities to permanent, temporary and part-time employees to maintain and improve work performance and development opportunities to support employees in realising their potential where opportunities exist within The Kennel Club.

We aim to create an environment where individuals are able to take responsibility for their own learning and development; an environment which recognises learning as an important element of organisational and individual achievement. We aim for continuous improvement in everything that we do. We have a dedicated learning and development team and offer financial support for professional and vocational qualifications, with five days' study leave provided.

Induction training

A structured induction plan will be provided by a manager for all new employees and where necessary for existing employees embarking on a new role. This will include an overview of The Kennel Club and on-the-job orientation. Seminars/workshops designed for inducting new employees are also organised by the human resources department.

Flexibility

We make every attempt to help colleagues achieve a work/life balance through flexible working practices. These can include many types of part-time working arrangements. The options available to colleagues will depend on individual circumstances, and the demands and priorities of the department in which employees are based.

Paid holiday

We offer a core annual leave entitlement of 22 days (pro rata) in addition to statutory holidays, increasing by one day per year up to 26 days per year. In addition to this, staff who work during the weekends of Crufts and Discover Dogs can opt to receive one and a half days' leave for each day worked. 

Well-being

The health and well-being of our staff is important to us. This is why we provide a number of health-related benefits for employees such as a healthcare cashback programme with the first level paid for by The Kennel Club. In addition to this, free eye tests are available for all staff, with a further £55 voucher given towards buying spectacles (dependent upon eye test results). All employees are able to benefit from an employee assistance programme, providing access to independent advisors and counsellors for staff and their immediate families. We have also set up an arrangement with an occupational health service to which we can refer staff if there are any health concerns.

Salaries

We offer salaries that reflect the market we operate in and regularly check ourselves against similar roles in other organisations.

Pension

It is never too early to plan for your retirement and whatever arrangements you have made already, our stakeholder pension scheme (provided by Legal and General) is a valuable addition to them, particularly as The Kennel Club will contribute too.

Life assurance

Free life assurance is provided to all staff working at The Kennel Club, at the rate of two times your annual basic salary in the event of death in service. If you are a member of our stakeholder pension scheme, this is three times your annual basic salary.

Interest-free season ticket loan

Travel can be expensive. To help you pay for your travel to work, you can apply for an interest-free season ticket loan for travel on buses, coaches and trains, with repayment made over 12 months through a deduction to your monthly salary. This is available to full-time staff members who have successfully completed their probation.

Long service and retirement

We are really proud of the length of time colleagues stay with us. To show our appreciation, we hold a special celebration upon 25 years service and for those who retire. The special person also receives a gift from The Kennel Club (previous gifts have included a flight to Thailand and a laptop computer).
Current vacancies
PR Officer (Junior)

PR Officer (Junior)Department: Marketing and Communications DepartmentBased Location: London and home


We're looking for a diligent and proactive PR Officer (Junior) to support The Kennel Club and Crufts press office and our mission of making a difference for dogs.

The Kennel Club is the largest organisation in the UK devoted to promoting dog health, welfare and training. We run the world-renowned dog event Crufts, which generates extensive media interest, as well as the UK's largest registration database for dogs, and Petlog, which helps to reunite microchipped pets.

The role is full-time, joining our busy in-house press office, which is responsible for raising awareness of the breadth of the organisation's work and events, and issues affecting dogs and owners. We communicate internally and externally, and our work spans anything from integrated campaigns about responsible puppy buying to lobbying Government on issues affecting dogs and owners. It is currently expected that the postholder will work from our London (dog-friendly!) office two days per week.

You will play a pivotal role in ensuring the day-to-day smooth running of the PR team and press office, including supporting with planning, logistics and organisation at high profile events like Crufts and Discover Dogs. You will be responsible for collating and reviewing media coverage, assisting the team in responding to media enquiries, drafting proactive and compelling press materials about all things dog, overseeing PR reports and evaluations, identifying relevant media opportunities and contacts, updating media lists and case study databases, and general press office, campaign and events support – from organising photocalls at Crufts or liaising with celebrity dog owners, to pitching stories to the media about hero dogs and their owners, or new statistics to promote dogfriendly offices. There is also the opportunity to coordinate the PR for specific projects or campaigns.

You'll be well-organised and diligent, an excellent communicator and have an eye for a story, as well as the ability to juggle competing deadlines in a varied role.

The successful candidate must have an interest in PR or journalism and at least one years' experience working in a PR team or Press Office.

Alongside a competitive salary, you can benefit from a generous contributory pension scheme, interest free season ticket loan, life assurance and healthcare cash plan.

Please be advised that if you are a member of The Kennel Club and are successful in your application you will be required to relinquish your membership.

If you are interested in applying for this position, please send your CV and a covering letter explaining why you are suitable for this role to this

email

by 5 December 2021. Further information can be requested from this email address.
Client Services Advisor – Call Centre

Commercial Operations Department
Office based (Aylesbury) and homebased as required

We are looking for Client Services Advisors to join our busy and vibrant Commercial Operations Department.

Your role within the team will be to ensure that our customers have all the information they require and that they feel valued. 

To succeed in this role, you will be forward-thinking and future focussed, and will possess excellent oral and written skills.  You will also have extensive experience of working within a call-centre environment and handling inbound and outbound calls, with the ability to link and promote products.

The ability to work under pressure and to tight deadlines is a must, as is the ability to work with KPI's (Key Performance Indicators). 

You will have good working knowledge of Microsoft packages and web-based systems (including web chat and CRM systems).

To excel in this role, you will have the ability to work alongside other members of the team and take ownership for the tasks that you are given.

Excellent time management and organisational skills are a must to succeed in this role, alongside the desire to assist the department to grow moving forward.  You will need to be reliable and flexible with a can-do attitude and be respectful when dealing with internal and external customers. 

An interest and knowledge in the canine world would be useful but not essential as full product training will be given.

Can you provide a first-class level of service to our customers?  If so, then we want to hear from you.

Please be advised that if you are a member of The Kennel Club and are successful in your application you will be required to relinquish your membership for the duration of your employment.

If you are interested in applying for this position, please send your CV and a covering letter explaining why you are suitable for this role via email. Further information can be requested from this email address.
Next step - Learn more about The Kennel Club