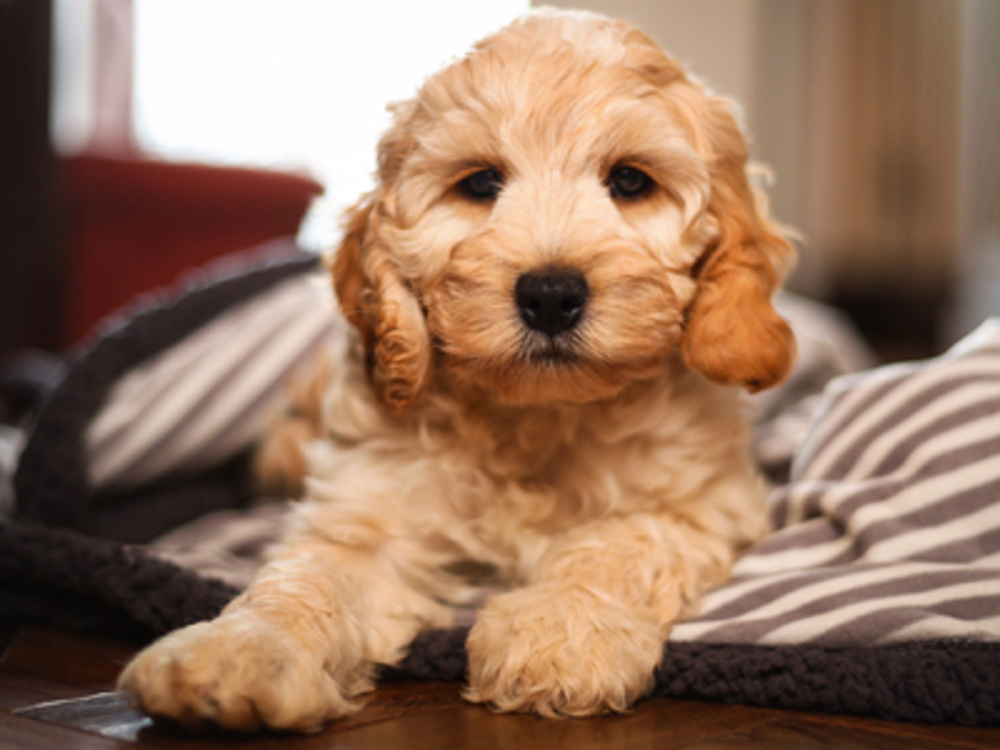 If you occasionally have to leave your puppy alone for longer than a few hours, you should expect a few toilet accidents which may set back your toilet training progress slightly.
However, if you have to do this on a regular basis you may well fail completely in the toilet training stakes. To prevent this, you should consider asking someone your dog is familiar with to come in and let your puppy out to break up its day. 

Make sure you find someone suitable as it may not be fair to leave an energetic puppy with a relative, friend or neighbour who is elderly or infirm, or who may have young and excitable children.
There are also dog-sitting services that can help
Professional dog-sitters, walkers and crèches
Only use people who have been highly recommended by several people. Always check their references and ensure they carry appropriate insurance.

Some options may not be suitable for young puppies as they could result in them bonding more strongly with other dogs than with human company. This could make them overly distracted by other dogs when out being walked.

If you would like your puppy to stay with a dog-sitter or minder, check how many dogs they keep at one time and the conditions they are kept under. Don't just take their word for it - go and check it out for yourself.

You have to be sure that your puppy is getting along well with their companions and is not being taught bad habits, being bullied (which could make it timid or aggressive) or learning how to become a bully!

You may be better off finding someone who can give your puppy individual attention, rather than placing them within a pack of dogs, where they could be overwhelmed, making them nervous or defensive.
Boarding kennels
If you have to board your puppy out when you go away on holiday, it's a good idea to try boarding them overnight in advance of your trip to give them the chance to get used to the kennel before their longer stay. This way you can go on holiday comfortably in the knowledge that they are staying somewhere familiar. An initial short stay will give your puppy confidence that you will be back to collect them.
Before boarding, you must ensure that all of your dog's vaccinations are up to date, as the kennel may ask for the vaccination certificates to be presented when your dog arrives.
Boarding kennel tips
The staff should be helpful and attentive - particularly if it's your dog's first visit
Check whether they are adequately insured
Don't be afraid to ask to have a look around. The kennels should appear clean and tidy and should be heated if your dog is boarding in the winter months
The other boarders should appear contented and well looked after
Check what food they have available - you may need to provide this if they do not offer your dog's brand of food
Next steps