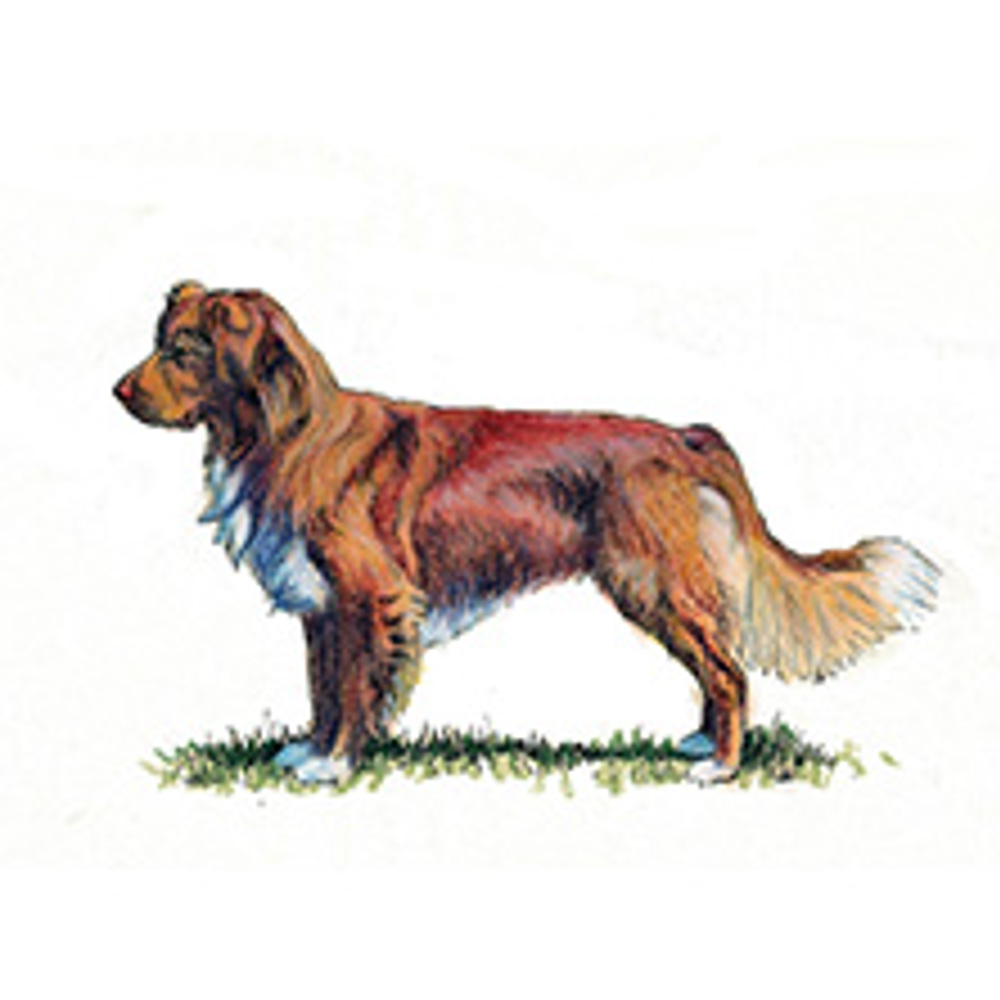 Gundog
Retriever (Nova Scotia Duck Tolling)
Powerful, handsome, web-footed swimmer from Canada
Breed characteristics
Exercise

Up to 1 hour per day

Grooming

More than once a week

Vulnerable native breed

No

Size of garden

Small/ medium garden
Canada is the country of origin of the Nova Scotia Duck Tolling Retriever (the Toller to his fans). He arrived in Britain as recently as 1988, and has made steady progress ever since.
His method of work may appear strange to many; his task is to lure wildfowl to within range of the guns. It is reputed that he uses his vigorous tail action to achieve this. He lives up to his name as a good retriever, especially from water, where his webbed feet, a breed feature, enable him to swim powerfully. He has been selected over the generations for his intelligence and trainability. As a result he makes an ideal and enthusiastic family companion for the active household, performing well in a variety of activities such as agility, flyball, tracking and obedience.
With his richly coloured coat he is a handsome dog, not difficult to groom and keep smart, and he has also grown in popularity in the show ring. The Toller has attracted a wide circle of admirers, dedicated to maintaining his athletic ability.
Read the breed standard
The Gundog breed group
Dogs that were originally trained to find live game and/or to retrieve game that had been shot and wounded. This group is divided into four categories - Retrievers, Spaniels, Hunt/Point/Retrieve, Pointers and Setters - although many of the breeds are capable of doing the same work as the other sub-groups. They make good companions, their temperament making them ideal all-round family dogs.
Breed standard colours
Breed standard colour means that the colour is accepted within the breed standard and is a traditional and well-known colour in this breed.
Breed standard colours in this breed include:
Buff
Buff & White
Red
Red & White
Other colour/s
'Other' means you consider your puppy to be a colour not currently known within the breed and one that does not appear on either the breed standard or non-breed standard list. In this instance you would be directed through our registrations process to contact a breed club and/or council to support you on identifying and correctly listing the new colour.
Non-breed-standard colours
Non-breed-standard colour means that the colour is not accepted within the breed standard and whilst some dogs within the breed may be this colour it is advised to only select a dog that fits within the breed standards for all points.
Colour is only one consideration when picking a breed or individual dog, health and temperament should always be a priority over colour.
Whether you're thinking of buying a puppy, or breeding from your dog, it's essential that you know what health issues may be found in your breed. To tackle these issues we advise that breeders use DNA tests, screening schemes and inbreeding coefficient calculators to help breed the healthiest dogs possible.
More about health

Priority health schemes and tests

The Kennel Club's Assured Breeders must use the following (or equivalent) schemes, tests and advice. All other breeders are strongly advised to also use these.

Important health schemes and tests

We strongly recommend that all breeders, both assured breeders (ABs) and non ABs, use the following (or equivalent) schemes, tests and advice.

Bitches under 2 years not to produce a litter

Bitches not to produce more than one litter in a 12-month period

Dogs under 2 years not to be used at stud

Risk test (DNA based) - DM (find a lists of tested dogs)

Other health schemes and tests available

Find out about a particular dog's results

Please visit our Health Test Results Finder to discover the DNA or screening scheme test results for any dog on The Kennel Club's Breed Register.

You can also view the inbreeding coefficient calculation for a puppy's parents, or for a dog you're thinking of breeding from.

Have any questions about health in your breed?

If you have any concerns about a particular health condition in your breed then you may wish to speak to your vet or you could contact your breed health co-ordinator.

Breed health co-ordinators are individuals working on behalf of breed clubs and councils who are advocates for the health and welfare of their chosen breed. They acts as a spokesperson on matters of health and will collaborate with The Kennel Club on any health concerns the breed may have.

To contact your breed health co-ordinator please email 

BHC The Nova Scotia Duck Tolling Retriever Club of UK
Breed watch
Category 1
Currently no points of concern specific to this breed have been identified for special attention by judges, other than those covered routinely by The Kennel Club's breed standard.
Read more about Breed Watch
There are a number of Kennel Club rules and regulations that may prevent a litter from being registered, find out about our general and breed specific breeding restrictions below.
More about breeding

There are not currently any additional breed specific restrictions in place for this breed.
Looking for a puppy?
Looking for a Retriever (Nova Scotia Duck Tolling)? Explore our list of puppies and rescue dogs for sale near you.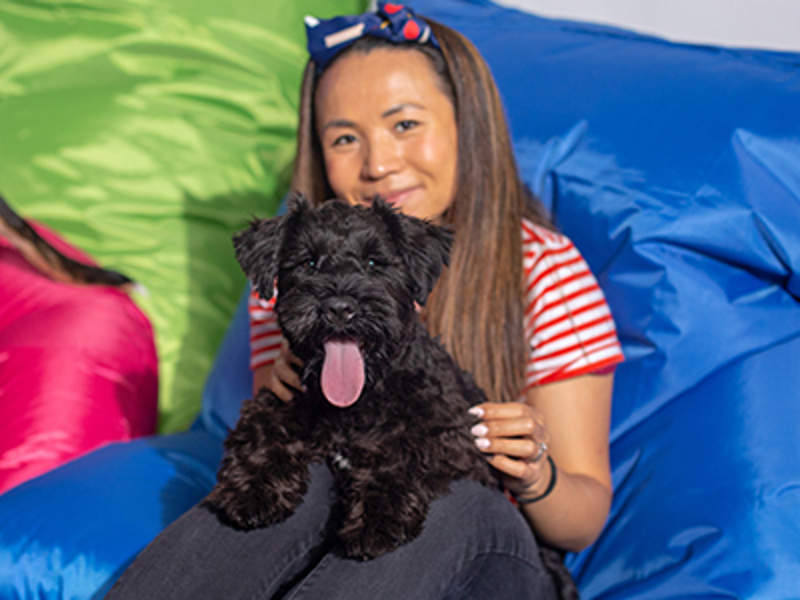 Visit us at Discover Dogs
Unsure of which pedigree dog to choose? Visit Discover Dogs where you can meet hundreds of pedigree dogs and speak with experienced owners/breeders.
Discover Dogs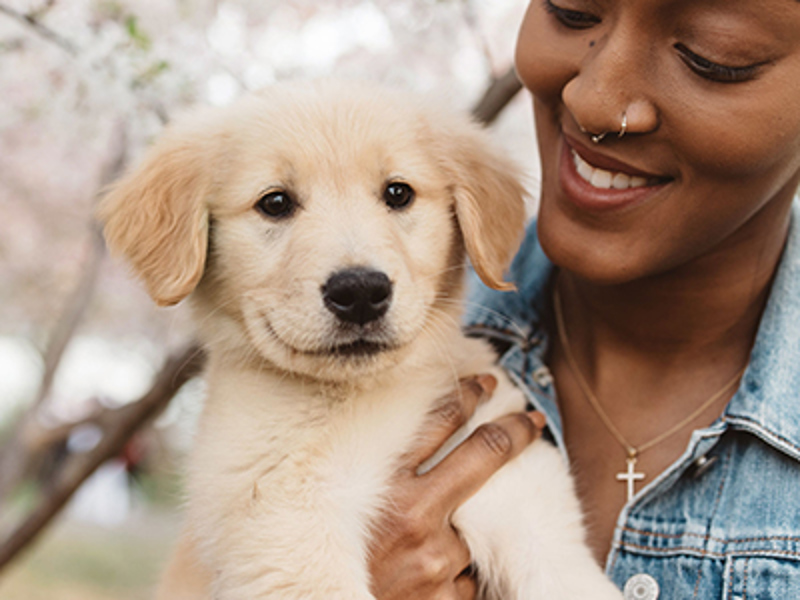 Use our Find a Puppy service
The Kennel Club's Find a Puppy service provides contact details for breeders who have puppies available. Let's help you find your new best friend.
Find a Puppy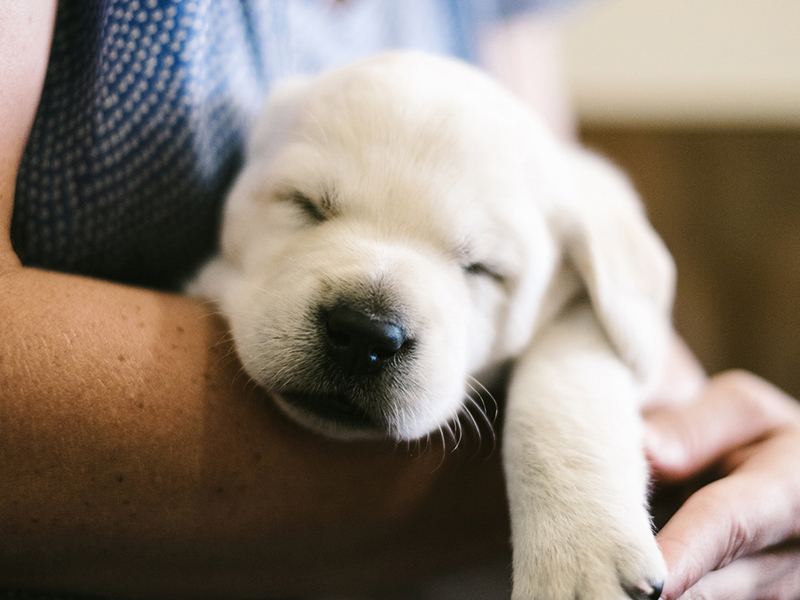 Get the best lifetime pet insurance
At Kennel Club Pet Insurance, we want you to focus on getting the best possible treatment for your dog without worrying about the cost.
Get a quote