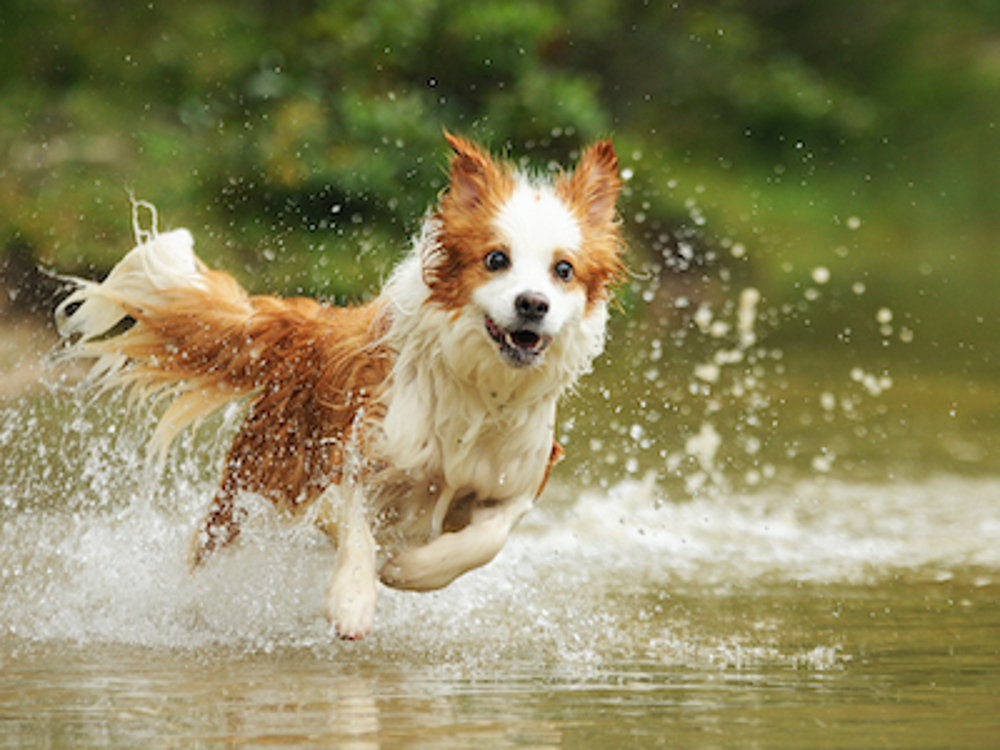 A new DNA test has become available for your breed.
Is this DNA test reliable?
Was the test discovered by and carried out by a reputable laboratory?
How can this test be made an official Kennel Club testing scheme?
What can be done to make breeders and owners aware of this test?
Where do I find good breeding advice?
These are some of the questions you may and should be asking with regards to the availability of a new DNA test in your breed. This toolkit provides the answers to these questions and more, informing and advising you of the steps to take following the arrival of a new DNA test.
Reliability of the DNA test
Each year, increasing numbers of DNA tests become available to dog breeders. When a new test arrives it is difficult to know how relevant it is to your dogs as well as to the breed. You, as a breed health co-ordinator, may be asked whether people should be using these tests, and the answer to this may require thorough investigation. To help provide answers, you may wish to look on the testing laboratory's website or you could contact them directly to ask the following:
Who identified the mutation and/or developed the DNA test?

Ensure that you know which laboratory or university identified the mutation/developed the DNA test. Is this an organisation that you or any of your colleagues have heard of before? Note that the testing laboratory may not be the same as the research laboratory that identified the mutation. It is worth asking whether the research laboratory offers the DNA test, as they know the mutation well and are usually a good choice for DNA testing. If the research laboratory does not offer the DNA test, then you should ask all the questions listed in this section to any testing laboratory.
Has the research been published?

The mutation that a new DNA test is based upon should ideally be subject to peer review and be published in a reputable scientific journal. If a research paper has not been produced you should ask why.
Has the mutation been associated with a disease in your breed?

Diseases that are clinically similar, but occur in different breeds, are not always caused by the same mutations. e.g. primary open angle glaucoma (POAG) is clinically identical in both the Petit Basset Griffon Vendeen and Basset Hound but the DNA tests for POAG in each of these breeds are based on entirely different mutations. Ensure that you know exactly which breed(s) the DNA test is intended for.
What is the frequency of the mutation?

It is important to know what the frequency of the mutation is in the breed. This information helps breeders determine whether or not to use the test, whether to include it as an Assured Breeders scheme requirement/recommendation or, following monitoring over the years, whether the condition is becoming more or less prevalent. Knowing the frequency of the mutation also allows laboratories to be able to customise breeding advice with respect to a particular mutation.
Are the diseases caused by different mutations in the same breed?

Sometimes genetically distinct forms of the same disease can segregate within a single breed. e.g. PRA in the Golden Retriever can be caused by one of three different mutations (prcd, GR_PRA1 and GR_PRA2). If a dog has a clear result for one DNA test, this does not guarantee that it does not carry another mutation for the same condition.
Reliability of the laboratory
Assessing whether a new laboratory is reliable or trustworthy is a difficult task. Sometimes more than one laboratory offers the same DNA test – so what is the best way to decide whether to use a particular laboratory or not?
Identifier of mutation

If it is an option, it is generally better to choose the laboratory that identified the mutation, as they will know the ins and outs of the mutation, e.g. where and how the mutation was found, whether there are any differences between breeds, and the frequency of the mutation.
Website information

Laboratory websites should give sufficient information about the disease the DNA test is intended for, such as how the disease is inherited (e.g. autosomal recessive or autosomal dominant), breeding advice or strategies depending on the outcome of the DNA test,
breed-specific information. They should ideally have a 'contact us' section on their website for those who have any queries about the test and how it is carried out.
Good service

It is best to choose a lab that practices good customer service, communicates well and even has a good relationship with breed clubs.
ISO (International Organisation for Standardisation) accreditation

Laboratories that are ISO accredited have met general requirements for a good international standard of competence to carry out tests (done via various methods), including sampling. These laboratories ensure that they are able to produce accurate and precise test data. If a laboratory is ISO accredited, it will usually say so on their website.
Price of DNA test

Do not base your choice of laboratory on the price of the test. The price of test, low or high, does not indicate whether the laboratory is reputable.
Worldwide DNA testing lists
When choosing a testing laboratory, you may wish to choose a laboratory that The Kennel Club records DNA test results from. These results are then available to view on the
Health Test Results Finder
.
The Kennel Club has produced a list of all of the laboratories that we record results from and whether the laboratory sends the results directly to us, or whether we have they have to be sent in by the owner. As it is a worldwide list, it includes tests carried out by laboratories outside of the UK. 
You can find a list of tests that are relevant to your breed in the
Breeds A to Z
and the laboratory lists are then in the links for each DNA test.
Making a test an official Kennel Club recognised scheme
What is an official Kennel Club DNA testing scheme?

These testing schemes involve collaboration between The Kennel Club, the breed clubs and the DNA testing facility. Under any one of these schemes, the breeder/owner agrees for the result of their tested dog to be sent directly to The Kennel Club by the testing laboratory. The Kennel Club then notes the result on the dog's record in the registration database, which is published:

The DNA tests used in these schemes can accurately identify clear, carrier and affected dogs, and can be used by breeders to effectively eliminate undesirable disease genes in their dogs.

By publishing these results, it allows breeders to have a better understanding of which genes a dog may pass on to its offspring, giving them the information required to avoid producing affected puppies. Making informed decisions from health test results enables breeders to adapt their breeding programmes and reduce the risk of this disease appearing in future generations.
How can a new DNA test become an official Kennel Club DNA testing scheme?

The Kennel Club is happy to consider a club's request to add a new DNA test to its lists and would normally need a formal request from the breed's breed health co-ordinator and a majority agreement from the breed clubs. The request should be emailed to

Gary Johnson

.

Currently, the test would need to be run by a laboratory already recognised by The Kennel Club. These laboratories offer robust and scientifically valid testing for dog breeders, thus we are able to record test results from these laboratories with some assurance of quality of data.

There are many new laboratories with no international or national recognition or regulation for our areas of concern; accepting test results from an unrecognised laboratory could increase the risk of compromised data in The Kennel Club's database.

All DNA tests must be able to record a definitive result for an individual dog (i.e. clear, carrier or affected), and must be based on robust science. The Kennel Club is currently working with researchers from around the world as part of the International Partnership for Dogs (IPFD) to establish standards to recognise more laboratories.
Requirement or recommendation under the Assured Breeders scheme

Breed health co-ordinators and breed clubs can apply for changes to requirements and/or recommendations of DNA tests for their breed under the Assured Breeders scheme. For changes to requirements (i.e. compulsory testing under the Assured Breeders scheme) the DNA test must already be an official Kennel Club testing scheme, and would normally be running as an official scheme for some time. Recommendations for testing are often for diseases where we do not have an official scheme, e.g. patella testing.
How does The Kennel Club publicise a newly approved DNA test?
Breed clubs, owners and breeders are informed when a new DNA test has been approved as an official Kennel Club DNA testing scheme via the following methods:
Media release

The Kennel Club sends out a media release informing the public about the new test that has now been approved, which breed the test is for, which laboratory or laboratories carry out the test and where the results will be recorded. The media release will also inform breeders
and owners whether they need to submit their dog's results to The Kennel Club themselves or whether the laboratories send the results directly.
Emailing owners and breeders

Breeders who have bred a litter in the last five years are sent an email to inform them when a new DNA test has been approved by The Kennel Club as a testing scheme for their breed. This email includes all the information from the media release, as well as a question and answer section to provide more background information on the test and the condition it is for.
How can you promote a new DNA test?
When a new DNA test has been established by a laboratory, the usual procedure for informing the public is to list the test under the breed(s) it is intended for on their website. Most laboratories that produce canine DNA tests have a list of breeds with all the DNA tests available for each breed on their website.
Many, if not all, breed clubs will inform their members that a new DNA test is available via their websites. When providing information on a new DNA test, ensure that the information is consistent with what has already been published by The Kennel Club. Breed club websites are welcome to include links to The Kennel Club's
Media Centre
.
Acknowledgements
We would like to thank Cathryn Mellersh for her contributions to this toolkit.