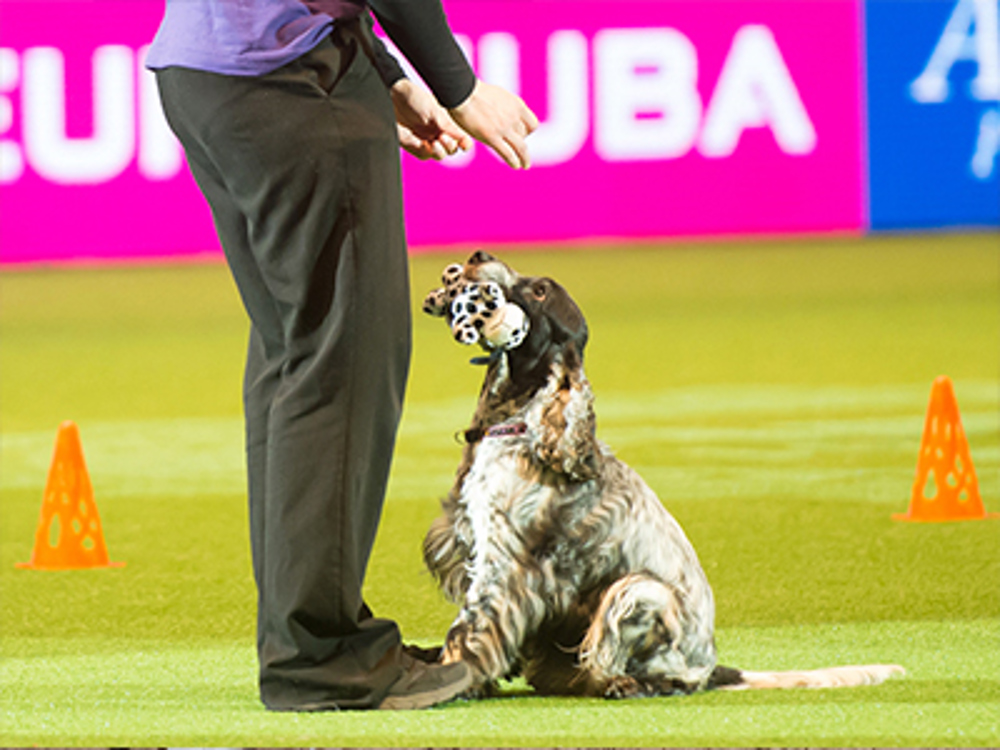 Competing in rally is fun for both you and your dog. Shows are held all over the country for each level, giving you the opportunity to compete regularly and meet like-minded people. 
When competing at an event licensed by The Kennel Club, competitors should ensure that their dog is registered correctly and have a good understanding of the Rally S Regulations.
Rally competitions
There are numerous rally competitions held annually by The Kennel Club's societies. Use Find a Show to search for events near you.
Rally at Crufts
Rally working party
The rally working party acts as a channel of communication between The Kennel Club and those who compete in rally. The working party has been set up to represent grassroots opinion within The Kennel Club, and to promote a better understanding among competitors of how we function.
What is the rally working party?

The rally working party is made up of seven representatives from the discipline to act as a channel of communication between rally clubs, competitors, and The Kennel Club. 

The working party will play an essential role in reviewing the regulations for licensed rally competitions and to advise The Kennel Club on any regulation changes that may be needed.
Rally working party - summary of recommendations

Recommendations by the working party will be submitted to the activities committee and then the board. All approved regulations will be effective from January 1 of the following year. If you wish to obtain a copy of older summary of recommendations, please email your request to The Kennel Club.
Rally working party members

| Name and email address  | Phone number |
| --- | --- |
| | 01527 591 519 |
| Ms R Collier |   |
| | 07482 658 258 |
| | 01785 841 145 |
| | 01380 860 779 |
| |   |
| Ms A Nash | 07866 435 303 |
Next steps - judging