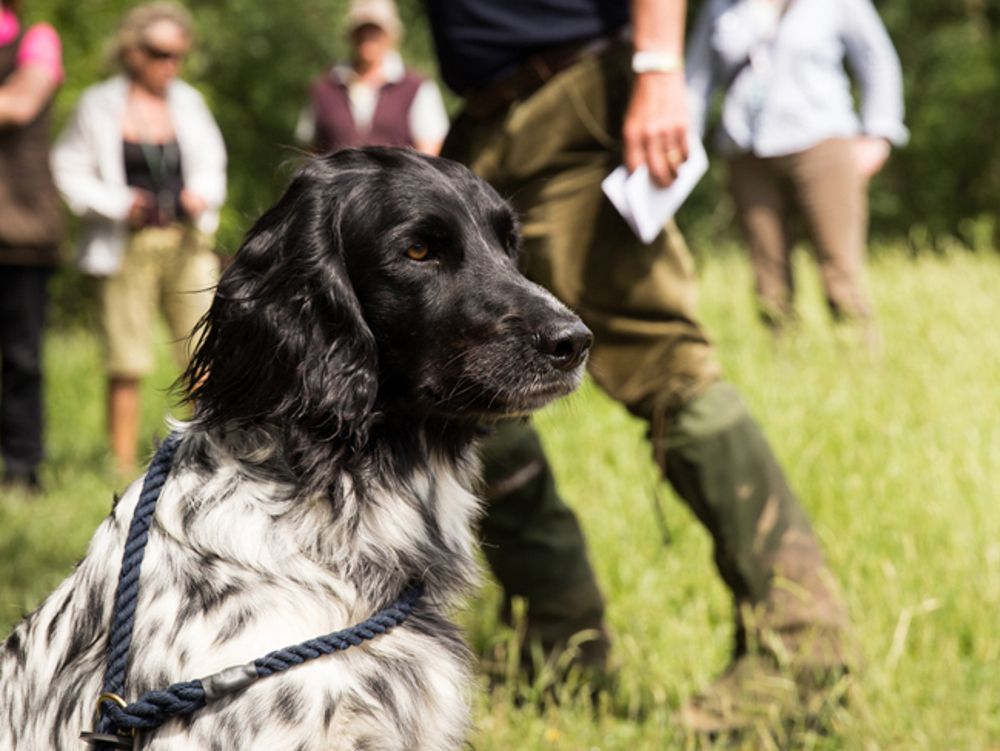 The Kennel Club's Gundog Working Test will be held at Capesthorne Hall in Macclesfield the week commencing Monday 13 June 2022.
Timetable of events

Wednesday 15 June 2022 

Field trial training day for Retrievers, Spaniels and HPRs

The day is designed for those who wish to progress to compete in gundog working tests and field trials and with top trainers on hand to assist you on your way. Participant numbers are limited with places on the day decided by ballot. 

Thursday 16 and Friday 17 June 2022 

International retriever team event

This is a two day event where teams of four from countries across Europe, including team GB, compete for the prestigious Kennel Club International Retriever Team Challenge Cup. This event is firmly established in the calendar attracting teams from over 12 countries. Spectators are most welcome.

Saturday 18 June 2022 

Gundog working tests

The Kennel Club's gundog working tests are held in high regard by competitors for the varied and challenging nature of the tests. Together with the superb surroundings and terrain offered by the Capesthorne setting, it is easy to understand the attraction for the very best handlers and dogs in the country to prove themselves. With nearly 200 dogs comprising Retrievers, Spaniels and HPR breeds competing over the two days of competition, this is the landmark event of the calendar.
How to enter the tests
How to enter the training days

The training days for HPRs, Spaniels and Retrievers will take place on Wednesday 15 June 2022. To book your place at the training day, please enter online

or complete an entry form below. Entries close Friday 27 May 2022.
Camping information

You can camp or bring a caravan, but you need to fill out a camping form. Further details will be shared once dates and details are confirmed for 2022.
Spectator information
Spectators are welcome to attend any of the tests. Viewing of the Retriever and HPR tests is generally good, the Spaniel tests take place in woodland where viewing is restricted by the nature of the terrain.