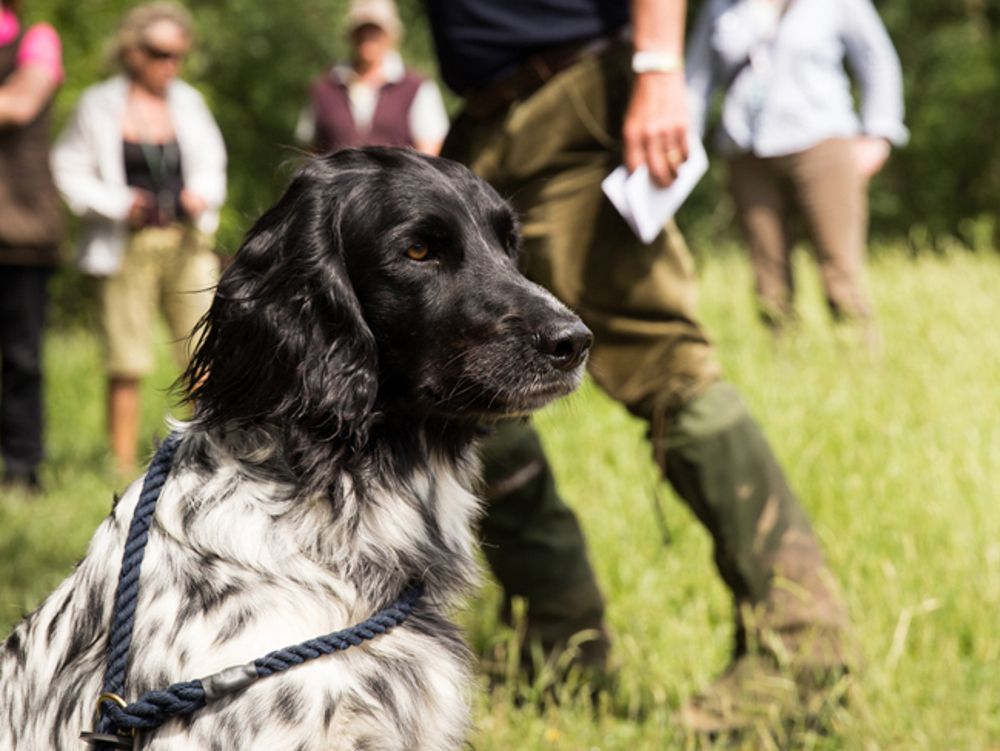 Unfortunately due to the current situation with Covid-19, The Kennel Club's gundog working test, which was due to be held at Capesthorne Hall, will no longer be going ahead. We are very disappointed to be cancelling the event and would like to thank all those that had been involved in the organisation of the event so far.
Timetable of events

Wednesday - date TBC

Field trial training day for Retrievers, Spaniels and HPRs

The day is designed for those who wish to progress to compete in gundog working tests and field trials and with top trainers on hand to assist you on your way. Participant numbers are limited with places on the day decided by ballot. 

Thursday - date TBC

International retriever team event

Teams of four from countries across Europe, including team GB, compete for the prestigious Kennel Club International Retriever Team Challenge Cup. 2020's event marks a decade since this competition first started - this event is firmly established in the calendar attracting teams from over 12 countries. Spectators are most welcome.

Saturday - date TBC

Gundog working tests

The Kennel Club's gundog working tests are held in high regard by competitors for the varied and challenging nature of the tests. Together with the superb surroundings and terrain offered by the Chatsworth setting, it is easy to understand the attraction for the very best handlers and dogs in the country to prove themselves. With nearly 200 dogs comprising Retrievers, Spaniels and HPR breeds competing over the two days of competition, this is the landmark event of the calendar.
How to enter the tests

Please note, we will share application forms for the 2022 tests when they become available.
How to enter the training days

Please note, we will share application forms for the 2022 training days when they become available.
Camping information

You can camp or bring a caravan, but you need to fill out a camping form. Further details will be shared once dates and details are confirmed for 2022.
Spectator information
Spectators are welcome to attend any of the tests. Viewing of the Retriever, HPR and young handlers tests is generally good, the Spaniel tests take place in woodland where viewing is restricted by the nature of the terrain.