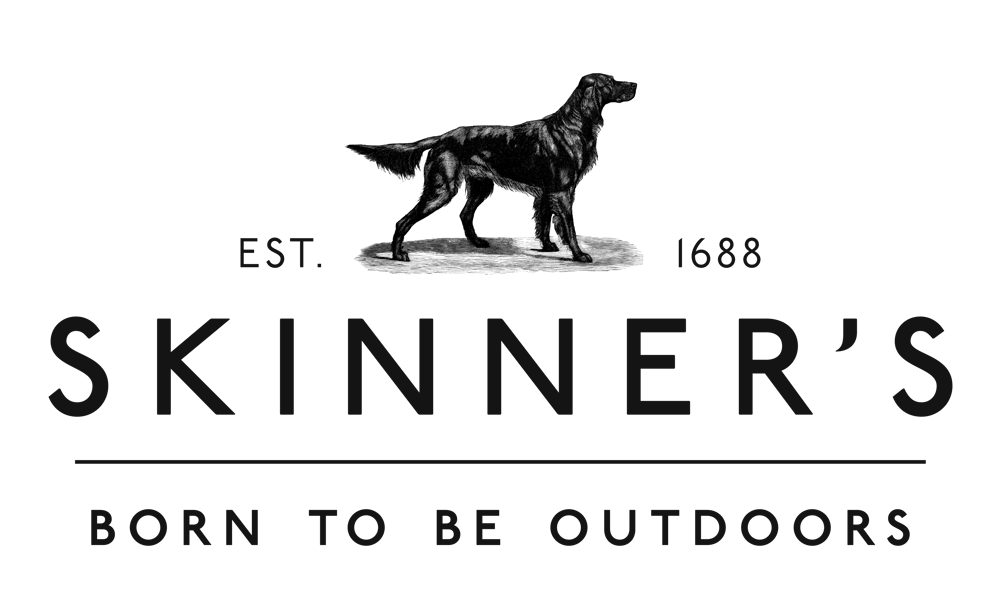 There are five field trial championships each year: the Cocker Spaniel Championship, the Any Variety Spaniel (excluding Spaniel [Cocker]) Championship, the Hunt, Point and Retrieve Championship, the IGL Retriever Championship and the Pointer and Setter Champion Stake. Thank you to Skinner's Field & Trial who sponsor the Cocker Spaniel, the AV Spaniel (ex Cocker), the HPR championships and the IGL Retriever Championships.

Information on this season's events and results for previous championships is below. Please note that due to the Covid-19 pandemic all championships for the 20/21 season were cancelled.
Cocker Spaniel Championship
2021/22 championship
The 91st Kennel Club Cocker Spaniel championship was held on Monday 3 and Tuesday 4 January 2022. Windsor Great Park by gracious permission of Her Majesty The Queen.The judges were: Mr S Bates, Mr C Colclough, Mr A Cunningham and Mr G Veasey. 38 runners and plenty of spectators made for a very busy few days, but the wonderful ground of ancient woodland and bracken beds was well suited to the little spaniels and their handlers.
The awards presentation was graciously attended by His Royal Highness, Prince Edward The Earl of Wessex, much to the enjoyment of all handers, spectators and officials alike. Her Majesty The Queen was presented with a Kennel Club commissioned portrait of her two Field Trial Champion cocker spaniels as thanks for once again hosting the Cocker Spaniel Championship. It was a very fitting winner with Her Majesty's owned and bred cocker spaniel winning the event, making this her first Championship win.
Schedule 2022
Results 2022

1st – HM The Queen's FTCh Wolferton Drama, handled by Mr I Openshaw
2nd – Ms J Righton's Craiwarn Tinkers Stella of Costapakit
3rd – Mr N Partis' FTCh Tiptopjack Firebug, handled by Mr I Openshaw
4th – Mr I Openshaw's FTCh Mallowdale Shine

Diploma of Merit to:

Ms F Ardley's Rowston Sublime of Tarncrag
Mr P Avery's Deepfleet Junia (also Gun's Choice)
Mr D Lee's FTCh Kenaiteen Sagitta, handled by Mr W Clulee
Mr T Phillips' FTCh Lowallin Lorcan
Mr D Templar's FTCh Mallowdale Foden of Countryways
Mrs K Varty's FTC Delphaven Enya, handled by Mr W Clulee
Ms L Whitley's Jandenmoss Ash of Mullenscote
Mr S Winspear's FTCh Kiltonbeck Arrow
Photography
The Any Variety Spaniel (except Spaniel [Cocker]) Championship
2021/22 championship
20-22 January 2022
Snilesworth, Northallerton, North Yorkshire – kind permission of Mr N Williams
Judges: Mr J Cook, Mr A Cunningham, Mrs W Openshaw, Mr R Claydon
Reserve - Mr Waddell
Schedule 2022
Results 2020

The results are as follows:

1st - Mr I Openshaw's FTCh Mountvue Heidi, handled by Mr S Dixon
(Also gun's choice, best bitch and best hunting Spaniel)
2nd - Mr R Wilson's INT FTCh Meadowbeat Neala of Greenbrush
(Also best newcomer handler)
3rd - Mr D Horseman's Cornermarsh Charisma
4th - Mrs T Siwek's FTCh Surefly Sassy

Diploma of Merit to:

FTCh Hagghouse Warrior - Andy Cunningham
FTCh Broomfield Anna - Eddie Scott
FTCh Bucklawren Krusoe - Simon Jones
FTCh Murrayeden Brandi - Andy Skinner
Spirocon Annie of Jenoren - Jim Adamson
FTCh Helmsway Harrington - Ian English
INT FTCh Luthmhor Draco - Steve Blackwell (Also Best Dog)
Cornermarsh High Scar Girl - David Horsman
FTCh Bucklawren Luna of Stockingford - Maurice Stanbury
Kansas Kate - Sarah Higgins
FTCh Fuselea Delight - Ian Clark
INT FTCh Gardenrath Cheyenne - Ed McCauley
Cowarnecourt Keisha - Angelo Curto
FTCh Gorsebay Snipe - Craig Lewis
FTCh Willowsaul Whizz - Kev Richardson
FTCh Syncerus Solo of Creccamarsh - Richard Biggs
FTCh Hillfighter Alps - Jon Bailey
FTCh Hiluxdream Clipper of Cheweky - Mark Whitehouse
FTCh Dawsonlee Jellybean - Simon Dixon
FTCh Walkers Winkle - Aubrey Ladyman
Delflush Dice - Martin Bell

Congratulations to all those in the awards.
Hunt, Point and Retrieve Championship
The 19th Hunt, Point & Retrieve (HPR) Championship was held on 9 and 10 November 2021 at Westerdale, North Yorkshire.
The spectacular moorland was the ideal setting for the fifteen dogs and handlers to demonstrate their hunting skills and the range of game available really tested the qualified dogs. Every dog was given opportunity to show itself to its best and having the opportunity to run on such special ground was a true privilege.

The judges for the championship were Mr M Canham and Mr S Kimberley.
The championship is kindly sponsored by Skinner's Field & Trial.
Results 2021

The results of the 2021 championship was as follows

Championship Winner – Mr S R C Major with Hungarian Wirehaired Vizsla; Jaguar Du Domaine Saint Hubert at Bryantscroft
4th Place – Mr C Grewcock with German Wirehaired Pointer; Eleppas New Moon
Diploma of Merit – Mrs M Nixon with German Shorthaired Pointer; Quintana Quixotic
Gun's Choice – Mr P Howard with German Wirehaired Pointer; Tickencote a Night Like This
Schedule 2021
Pointer and Setter Champion Stake
2022 championship
We will provide further details on the he Pointer and Setter Champion Stake for 2022 shortly.
2021 championship
The 2021 Pointer and Setter Champion Stake has been cancelled due to Covid-19. 
IGL Retriever Championship
2020 championship
The 2020 championship was due to be held at Ampton, Suffolk by very kind permission of Peter & Charlie Rushbrook.
2019 championship
The 2019 championship was held 25-27 November 2019 at Glenalmond Estate, Perthshire by kind permission of Mr H R Astrup.
Find out more about the IGL Retriever Championship.
2019 results

The results of the International Gundog League Retriever Championship are as follows:

IGL Retriever Champion 2019 - Mr Declan Boyle's Int FTCh Miller McDuff
2nd - Ms Wendy Glue's FTCh Tanyrhallt Blue Bloods handled by Jamie Bettinson
3rd - Matty Lambdon's IR FTCh Tamrose Aragon
4th - Mike Jones's Ffynongain Buzzard of Wauniago

Diplomas of Merit:

Nathan Laffy's Think Twice Zero to Hero (and guns' choice)
Lee Hartis's FTCh Troddenmills Full Throttle of Leacaz
Lady C Carter's FTCh Asterix Aguzannis of Chatsworth handled by John Halsted
Louie Robertson's Mitforton Onour
Mark Demaine's Burrendale Fergie of Caytonfell
David Field's FTCh Artistryn Ulrich