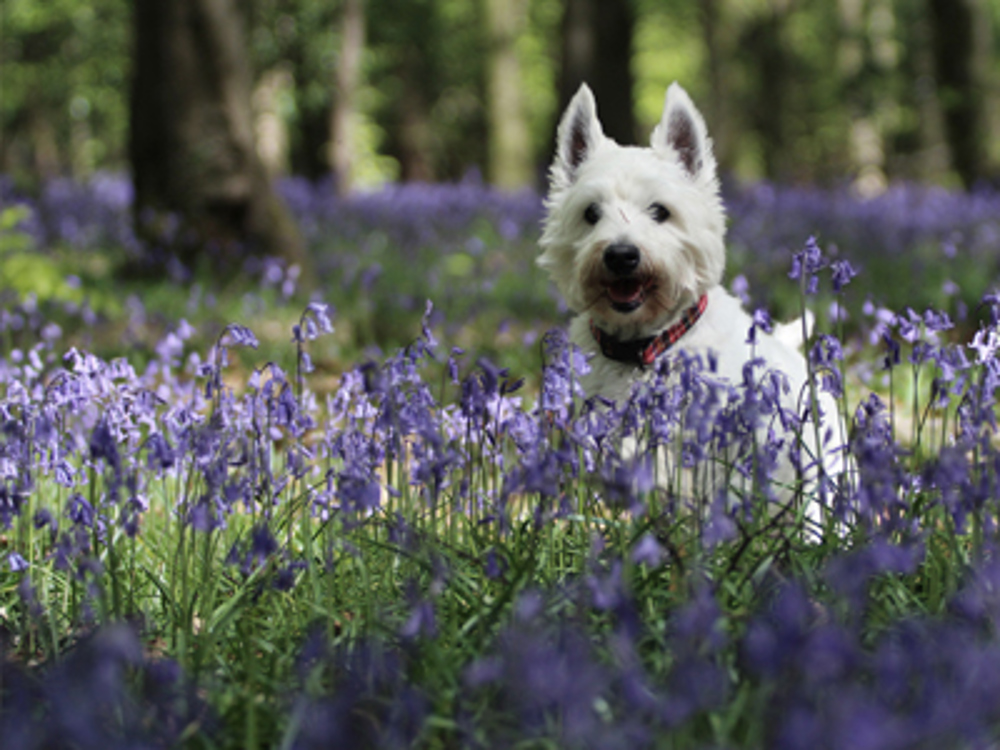 Founded in 1987, The Kennel Club Charitable Trust is a charity that looks after the health and welfare of all dogs. We make a difference by funding a wide range of endeavours which give dogs healthier, happier lives, by supporting research into canine diseases, funding dog welfare organisations and the promotion of support dogs.
We support a number of valuable charities and causes. We fund The Kennel Club Canine Genetics Centre, we assist welfare organisations in improving their facilities and sponsor training for support dogs. We have been able to achieve this through major support from The Kennel Club, our partners and from all sizes of donations from individuals and fundraising activities for which we are extremely grateful.
Since we began, we have donated over £10 million to support these initiatives through various dog charity grants, and we couldn't do all our work without the generosity of our donors.
Our registered charity number is 327802.
How do we spend the money we receive?
Make a donation
By donating to or fundraising for 
The Kennel Club Charitable Trust
 you are directly helping us to improve the lives of dogs everywhere. From funding health research to helping many rescue shelters care for more dogs, your money can help us to improve their lives in a number of important ways.

Learn more about the various ways you can donate.
Fundraising and legacies
Fundraising
We are very grateful to everyone who raises funds to help us make a difference for dogs. When it comes to fundraising ideas, there are plenty of options, like hosting a 'bring and buy' sale, a balloon race, a barbecue, a bazaar, a book sale, a breakfast party, a 'nearly new' sale, a new year's eve dance or party, a netball tournament or a non-uniform day.

Read more about how you can fundraise for The Kennel Club Charitable Trust.

Legacies
Leaving a legacy in your will can help to change dogs' lives forever. If you have a strong commitment to the health and welfare of dogs, this is a special way to leave your legacy to dogs and ensure your commitment to them is carried forward into the future.
Where does the money go?
Each year we fund a wide variety of endeavours and organisations, from universities and support dogs to rehoming shelters and adoption societies.
Read more about the difference our funding makes
.
Welfare
The Kennel Club Charitable Trust has helped a number of welfare organisations to make a difference for dogs. We recently gave a grant to Hope Rescue to assist with maintenance costs, we helped Refuge4Pets to purchase a transportation vehicle for vulnerable animals, and we helped to cover rescue and rehoming fees for SHAK (Safe Homes and Kindness), as well as helping them to purchase a much-needed transit van. 
The Battersea Academy provides professional development to practitioners from rescue centres across the UK and the world. We are now the founding funder of the Battersea Academy and our funding in 2019 provided bursaries to enable UK dog rescues to attend the programme. 

We have also financially supported the Bulldog Rescue and Rehoming Trust, enabling them to assist Bulldogs and their owners with a diverse range of issues, 24 hours a day, seven days a week.
Support
PDSA (People's Dispensary for Sick Animals) is a UK veterinary charity which provides free and low-cost care for animals in need and promotes responsible pet ownership. Our funding was used to buy a new x-ray machine at Oldbury PDSA Pet Hospital in Birmingham, which takes more than 1,000 scans every year, helping to diagnose various health issues and injuries.
Health
The trust has helped fund many research projects into inherited diseases in dogs. We contributed to University of Cambridge research into Lymphoma diagnosis, which aims to help make current diagnosis methods easier, and also provided important lab research experience for two veterinary students. 

We provide an annual British Veterinary Nursing Association (BVNA) bursary to support a number of vet nurse students. This bursary helps students cover their degree fees and/or other costs associated with their learning and work placements.

Learn more about what The Kennel Club does for dog health
.
We care about your privacy