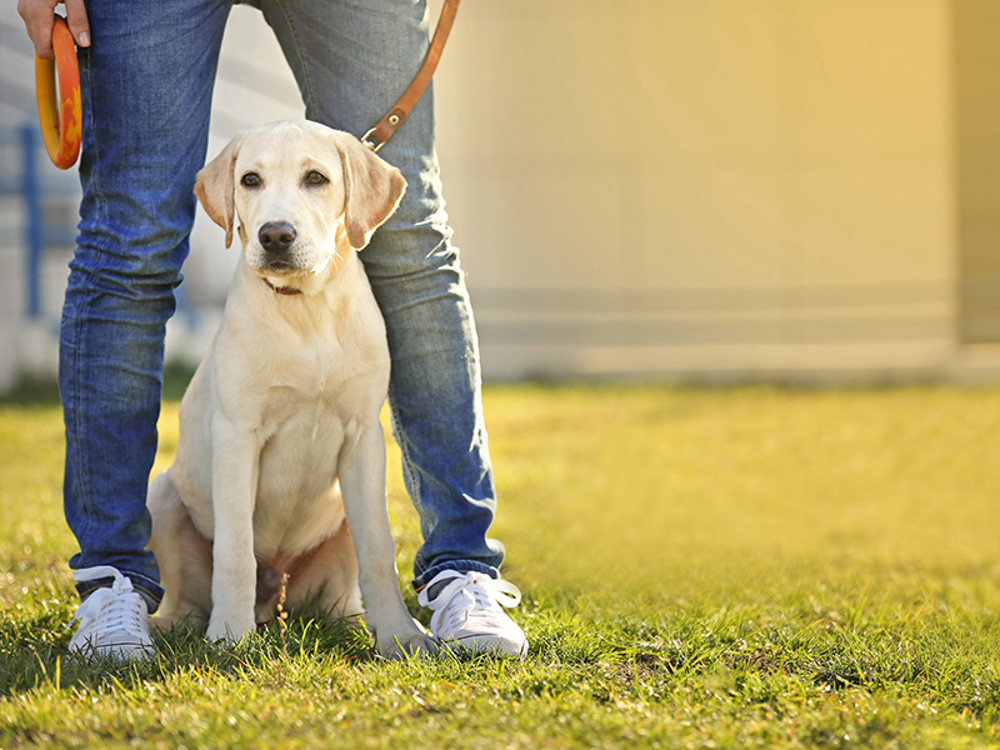 During the coronavirus pandemic, there's not only been an unprecedented rise in demand for puppies, but also a worrying increase in the number of dog thefts reported by the media. A Freedom of Information request to police forces in the UK by dog welfare organisation, Battersea,
suggests pet theft only slightly increased during the pandemic so far
, but owners should remain vigilant to keep their dog safe - pandemic or no pandemic.
The Kennel Club encourages all dog owners to be proactive in protecting their four-legged friends with six tips below:
1. Be extra vigilant
The first thing to do is to simply be alert – recognise that dog theft may be on the rise and be extra vigilant. Make sure you are always aware of your dog's whereabouts, whether you're at home or out and about. If a stranger approaches you with suspicious questions about your dog, its price or your address, be cautious with the information that you share.
2. Microchip
Ensure that your dog is microchipped and that your details, including your address and phone number, are up-to-date with a microchip database such as
Petlog
. Correct microchipping information means that stolen or lost dogs which are found can be quickly reunited with their owners. Make sure your dog is wearing a tag on its collar with your up-to-date contact details too.
3. Secure your property
Many owners let their dogs roam in their garden, including breeders with litters of puppies. While this is a great set-up for dogs, it can be an easy access point for thieves and dogs may escape and stray from the property. If you are keeping your dog or dogs outside, don't leave them unsupervised. Always make sure your garden and house is secure, keeping your dog in but intruders out.
4. Keep your dog safe in public spaces
If you are taking your dog for a walk, make sure you can always see them and that they are reliably trained to come back to you when called. Never leave dogs tied up outside of a shop or other public spaces and choose dog-friendly establishments when going out. Don't leave dogs alone in a car either, to prevent them from being stolen as well as
suffering from overheating
.
5. Report any suspicious activities
To protect your four-legged friend as well as other dogs, report any suspicious activity to police, whether it concerns your own dog and property, or you witness it.
6. Keep up-to-date photos of your dog
Having recent photos of your dog, including their size and any distinguishing features, can help to track them down, and also helps to prove ownership if necessary. It's also a good idea to keep your dog's important documents, like insurance and microchip number, somewhere safe so you can easily locate them in an emergency.
We hope these tips will help to keep your dog safe, but if they do go missing or are stolen it's crucial to act quickly. Immediately report the crime to the police and ensure you are given a crime reference number - and that your dog is correctly reported as stolen, not lost. Notify your microchip provider and alert your local authority dog warden if you have one, as well as nearby rescue centres and vets. Social media can also be a helpful tool to spread the word quickly.
Find out more about our campaign to make pet theft a specific offence
.