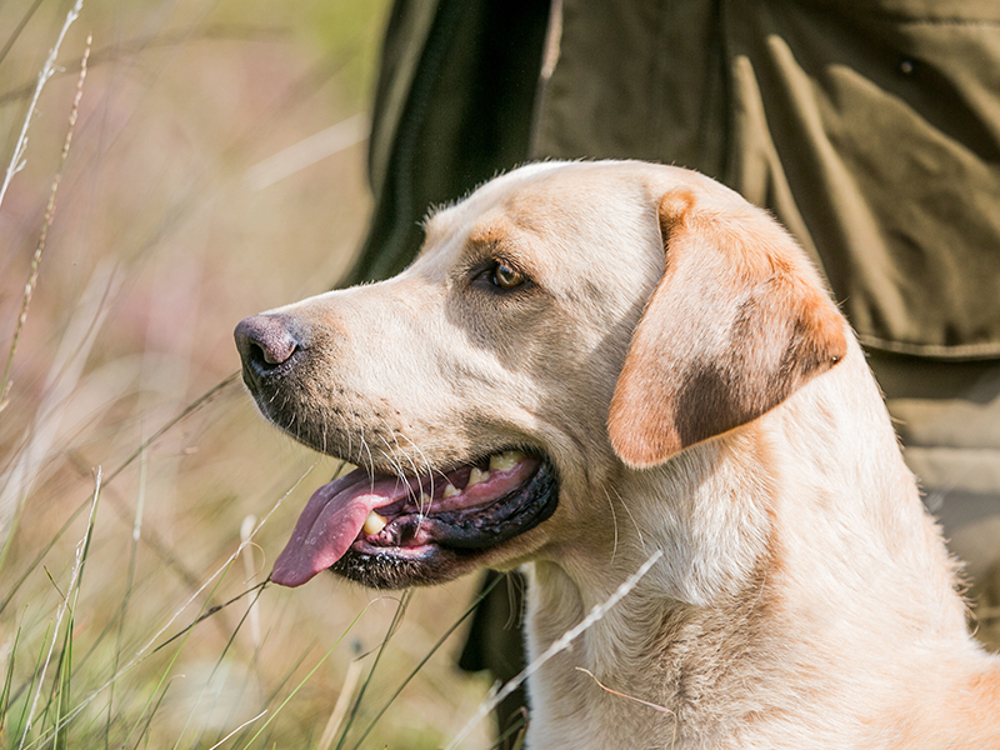 After becoming a member of a field trial society, attending training sessions and entering a number of gundog working tests, you may feel ready to enter a field trial. Field trial societies send schedules to all their members informing them of what trials the society will be holding for the forthcoming season.
Schedule
A schedule is a small booklet of information detailing the trials information and includes the entry form. It will list all the classes available, the judges who are judging the classes, the secretary's information, the class definitions, the venue address and much more. These can be obtained free of charge from the trial secretary or online at Fosse Data.
After the closing date for entries, the society committee will conduct a draw to pick the competitors for the trial. As has already been mentioned, field trials are usually oversubscribed, so you may not be lucky enough to get a run the very first time you apply for entry. Different types of trial allow different numbers of competitors and the trial secretary will advise all entrants of their placing in the draw. If there are only 20 places available, and you are number 32, you will not get a run unless 12 people in front of you withdraw.
Entry form
To enter a trial, you will need to find your way to the right part of the schedule, which has the entry form. From there you will need to select which stake you would like to enter.
Signing the entry form is important as it forms the contract between yourself and the society. If the dog is jointly owned, both owners should sign the entry form, unless one of the parties has the written permission of the other to sign on their behalf. By signing, you are declaring that your dog is fit and healthy to take part in the trial, and that you will abide by The Kennel Club's rules and regulations.
Before you attend your first trial
There are a number of things you should remember to do before heading off to your first field trial.
Checklist of things to do

It is very important to familiarise yourself with The Kennel Club Field Trials (J) Regulations so that you are fully aware of what will be expected of you
Although the schedule and draw will tell you where the trial is going to take place, you should also take a good map with you. Field trials are usually signposted when you get near to the meeting point, but it can often be very difficult to track down exactly which area you need to be heading for
Arrive in good time before the start of the trial
If you think you will be late to a trial, let the secretary know your expected arrival time, so that they can decide whether to wait or invite a reserve to take your place
Things to take with you

Field trials are often held in the winter months so you should wear plenty of layers of warm clothing

–

wellington boots and a waterproof coat are a must. It's also important that your clothes are dark or in neutral tones

–

brightly coloured garments may startle game
You should pack the food and drinks you are going to need during the course of the day. Sometimes judges do not stop for lunch, particularly when there are reduced daylight hours in the autumn and winter. Should you not wish to wait until a day's competition is over before eating, be prepared with food you can eat in the field
Field trials can mean a long car journey, so think about your dog's needs too. A good, strong travelling box and plenty of water will make their trip comfortable. Remember to pack some dog food, as you may not return home from a trial until late in the evening
Understanding the J regulations
What to expect at the trial
What do I do at the trial?

Once you have found the meeting point you should let the field trial secretary know that you have arrived. They will mark you as present on the card, which lists all the people and dogs taking part in the trial. They will give you a numbered arm band which you must wear throughout the trial

– this 

will help you to be easily identified throughout
Before the trial starts, a briefing will be held to introduce the host (if present), the gamekeeper and the guns, to explain how the day will run and give any special instructions. Competitors must always attend this briefing both for their own interest and to be courteous to the trial organisers and host
After the briefing, everyone will either walk or drive to where the stakes are to take place. Safety is a very important consideration

–

spectators, dogs and owners not competing must all stay behind a red flag carried by one of the stewards. This ensures that everyone stays clear of the guns and that people do not stray onto parts of the estate they are not meant to
During each stake, the judges will ask each dog to work a number of times under various conditions. Judges will be looking closely at how your dog works, making a note of both its strengths and faults. If your dog commits an eliminating fault it will be excluded from further participation in the trial. Full details of what is expected of your breed can be found in The Kennel Club Field Trial (J) Regulations booklet
If your dog has been eliminated and you wish to leave the trial early, always inform the chief steward before you depart
Handling your dog

Attending your first field trial may cause your dog to behave differently than it normally does in training. Let your judge and steward know that you are competing in your first field trial, as they will make their directions very clear and can offer you help
Working gundogs should be kept under good control at all times, both whilst waiting to compete and during the stakes
All dogs should be trained and worked using plenty of encouragement
We all have our off days, so if for any reason you become aware that your dog is not going to work well, you should ask the judge's permission to withdraw. This is a courtesy that must be observed and ensures that the judges' and stewards' time is not wasted
At the end of the trial

At the end of the trial there will be a number of presentations that all competitors are expected to stay for. The host, gamekeeper and guns will be thanked and awards will be handed out to the winners.
Code of best practice for field trial competitors
Retriever field trial competitors

The Kennel Club Field Trial Regulations, sometimes known as the J Regulations, are vital reading. No competitor should enter a field trial unless they are fully conversant with the current Kennel Club Field Trial J Regulations relevant to Retrievers.

Regulation J(B) - Retrievers

This section lays out what is required from your dog in a field trial for Retrievers. It is important to understand these requirements. Take note of the eliminating and major faults under regulations J(B)5. and J(B)6., respectively. Does your dog repeatedly show any of these traits? Is it ready to trial? If you are in doubt, seek a panel judge's advice.

Details of Kennel Club panel field trial judges can be obtained by using the Find a Judge facility which is available on The Kennel Club website.

J Regulations training programme

This programme has been created to manage the understanding of the J Regulations for field trial judges, societies and competitors. This is done through a seminar followed by an optional multiple-choice exam. Attending a seminar is strongly recommended. Even if a candidate refrains from taking the examination, they should find the seminar useful and beneficial. The seminar script for the Retriever sub-group is available on The Kennel Club website.

Things to consider before entering your first trial

Success in working tests does not mean your dog is suitable to be trialled. Working tests are great fun and a good benchmark to see how you and your dog are progressing. It also enables you and your dog to get used to competing in company and under the scrutiny of judges, as well as being watched by other people. Although working tests and field trials are 'poles apart', if a dog does not handle well on dummies, in most cases it is unlikely to handle proficiently on live game.

Offering to help or requesting to view before entering your first field trial is highly advised. Find out if there are any trials taking place near you. You learn so much from watching both handlers and dogs, and asking questions.

Email us

for a list of all the gundog societies and field trial dates, and contact the field trial secretary prior to the trial.

Before you enter a driven Retriever field trial, ensure your dog has been shot over, or has at least sat near a gun, so you know it is steady when birds fall close by, especially when they drop on open ground.

Handler and dog must have had plenty of experience picking warm freshly shot game. This includes picking wounded birds.

Standards will be expected. Do not enter a field trial if you know your dog persistently commits any eliminating or major faults. A field trial is a competition, not a training day.


Things to remember when attending a field trial

Dress appropriately - wear conventional and acceptable clothes. No bright colours or denim jeans and no white baseball caps. Looking tidy and presentable in muted or neutral country attire shows respect for the event and the landowners. This is a country sport.

The welfare of your dog is your responsibility. You may need to carry drinking water, especially in hot weather when there is an increased risk of

heatstroke

. Likewise, you may have to consider taking an appropriate dog coat for protection from wet and cold as well as from the sun. Have a drying towel in your vehicle should your dog need to be dried off before you drive home.

Harsh handling of dogs will not be tolerated. Any concerning issues you may see at a trial should be reported to the Chief Steward on the day, if possible.

Be respectful at the end of a trial. A lot of people will have given their time to make your day take place. Regardless of what has happened to you, it is good manners to thank the judges, the keeper and the host/landowner, and the field trial secretary. It is important not to forget the guns. They may have paid for the day. To say 'thank you' costs nothing, but goes a long way. Show good sportsmanship by congratulating the winner and those in the awards.

Manage your expectations

The extra pressure and nerves of working under a judge can affect your decision making and handling. Mistakes often occur through 'pilot error' so be ready for disappointments. Never publicly impugn decisions of the judge or judges. Neither should you criticise the host, ground or guns. If you are not sure why you have been put out of the trial, have a word with the judges at the end of the trial when they have completed their official duties. Questions should be restricted to the performance of your dog and not the dogs of other competitors. Social media should never be used to discuss grievances.

Please note, should you be put out of the trial, you must not leave the trial ground without the permission of a judge or chief steward. You will learn from watching if you are able to stay.

Novice trials

When you win a novice trial, you have a Novice Trial Winner. Should your dog win after a couple of trials and, especially if it is young, it is most likely to need more 'miles on the clock' before you consider entering it in open field trials. Competing in all aged stakes with a Novice Trial Winner is an ideal way of giving an inexperienced dog (and handler) invaluable proficiency before you consider entering it in open field trials.

A higher standard of work is expected in all open stakes, which carry a qualification for the title of Field Trial Champion.
Targets to achieve before entering a field trial

Please note that the following targets are voluntary and self-administered, and something novice handlers can strive to achieve before entering a field trial.

The purpose of these targets is to get novice handlers to read the J Regulations to gain a basic understanding of the rules of the competition they propose to enter. This will also encourage handlers to take a dog out on a proper shooting day instead of just relying on a few training days, which may give a false impression of their dog's ability and suitability for field trials.

The handler:

Attends a Kennel Club seminar on J Regulations
Helps at a Kennel Club licensed field trial on three separate occasions
Helps on an organised shoot as a picker up for a minimum of one season

The dog:

Has worked on an organised shoot as a picking up dog for a minimum of one season before being entered in a field trial (training days do not qualify)
Has no recurring eliminating faults and has had sufficient experience on live game before being entered into a field trial

The Kennel Club recommends that these targets are achieved before entering a licensed field trial.