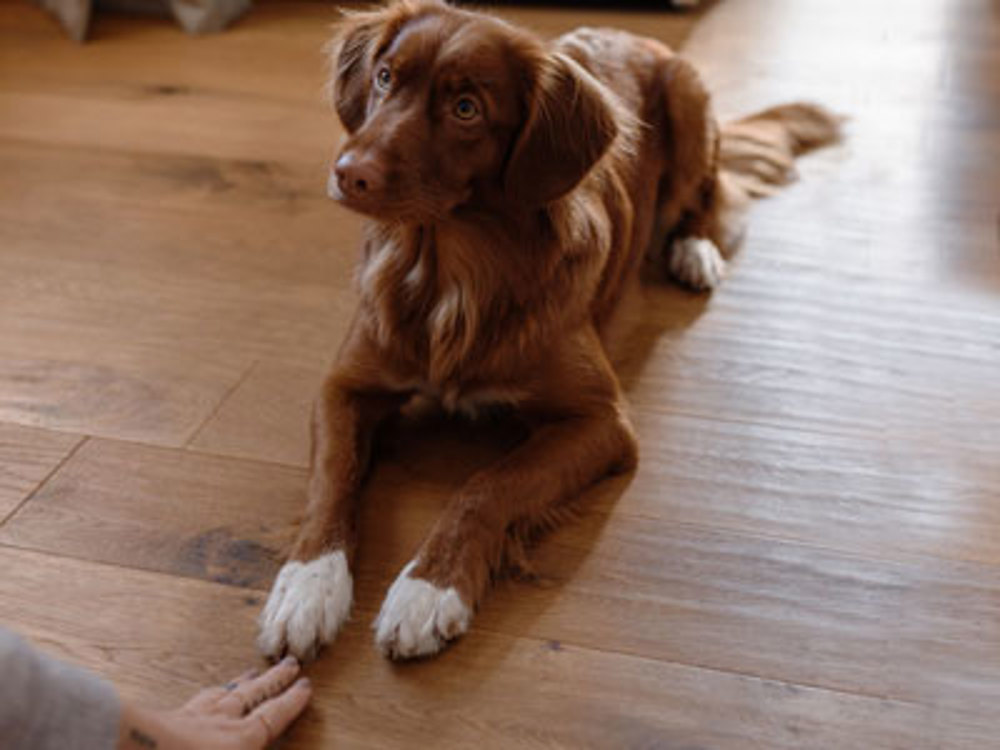 Why train your dog?
Training really can be the most fun and rewarding part of owning a dog. As soon as you bring your new furry friend home, training needs to be high on your list of priorities. 
You may have heard the saying, 'you can't teach an old dog new tricks'. However, training classes are available for every age and ability - pedigrees, crossbreeds and rescue dogs are all welcomed. Training classes are a great opportunity to meet like-minded people who all share in a common aim – to have well-behaved dogs who are a pleasure to own. Puppies can usually begin as soon as they have had their course of vaccinations.
Training is an obligation all dog owners need to conscious of, for both the welfare of their dog, as well as the community in which they live. By going to classes, you can meet the ethical and moral responsibilities of dog ownership and promote the benefits that dogs can bring to people's lives.
What should I train my dog to do?
There are so many skills you should teach your dog, not only to make your own life easier, but also to help you get the most out of your pet. From sitting to toilet training, our page on puppy and dog training offers plenty of useful training tips.
Find a dog training club/trainer 
There are many different types of classes available and activities that you can do with your dog but the first step should be finding an organisation approved by The Kennel Club. These will vary in types of classes and methods of training but all have to abide by The Kennel Club's codes of conduct.
Where should I start with finding a club?

There are three routes you can take. You can choose one or even try out all three!
What should I expect from a training class?

A training class is not there to train your dog. Its purpose is to teach you to train your dog, so your commitment extends beyond just turning up for classes. You'll need to be committed to training your own dog for short sessions (five minutes) several times a day. This little bit of training every day will be repaid with a lifetime of living with a well-behaved dog. You will also learn to avoid problems before they begin, as well as receive help to overcome any that you already have with your dog.

Before enrolling with a particular club, contact them first and ask if you can go to watch a class without your dog. This will help you decide if this is the right environment for you and your pup. Some clubs have waiting lists, so you may need to book ahead, while others accept people on a roll-on roll-off basis. Prices will vary from a joining fee, followed by weekly payments to a one-off fee for a certain length of training.
What should I look for when choosing the right training club?

Do you feel welcome and are the trainers friendly and approachable?
Do the dogs and their owners appear to be enjoying the class?
Are the dogs focused on the task with their owner?
Are the instructors giving lots of encouragement and information? Are they helping the owners to correct problems that occur?
Are the instructors maintaining a safe, controlled environment?
Are the trainers giving everyone in the class equal help, as well as meeting the needs of the whole class?
Remember that a free-for-all group of puppies playing happily off the lead may look like fun, but things can quickly get out of hand, and this may even frighten your puppy. While older dogs certainly benefit from socialising and playing as a reward, they need to respond immediately to the owner's command
Before you make your decision, ask the owners if they enjoy the classes
Top training tips

Never be afraid to ask the instructor questions and never feel compelled to do anything that you don't understand or feel happy with
Always be consistent to avoid confusing your dog
Start as you mean to go on. Set your own boundaries for your own dog and stick to them, and make sure everyone in the household agrees to do this too
Your dog needs to know its name so that it responds to you. After this you will be able to gain its attention and teach new commands and body signals
Keep in mind that dogs do not speak English, so the actual command words are of less importance than the different tones of your voice and body movements
Be patient. If you find yourself getting frustrated and annoyed with your dog, stop and walk away. Do something different for a while. Recommence later on with a clear frame of mind
Train for short spells on a regular daily basis. This way the dog remains interested and you will progress faster
Understand your dog and learn to anticipate its next move
Handle and stroke and groom your dog every day with constant praise, so it becomes accustomed to being handled
Play adds an extra dimension to a dog's life and can make training fun when used as a reward
Persevere

–

don't compare your dog to anyone else's, all dogs are individuals. Keep your key goal in mind

– 

a well-trained dog is a happy dog and a pleasure to live with