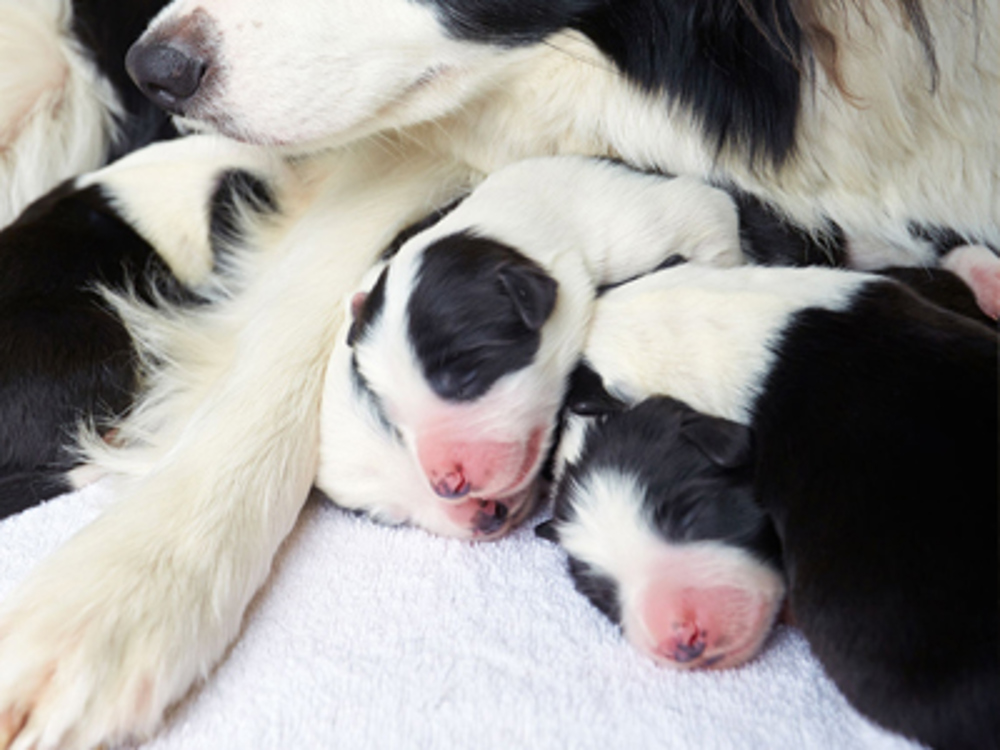 The Kennel Club believes that dog breeding activities should be regulated and that more breeders should be brought into the licensing regime, but that for regulations to be practically enforced, they should be proportionate, based on an element of self regulation appropriate for breeders who are members of UKAS-accredited breeding schemes.
What are we proposing?
We propose local authorities work collaboratively with external inspectors e.g. those working for a UKAS-accredited scheme (where possible) in order to ensure more breeders are on their radar and are inspected. Without collaboration, tighter regulations do not equate to better enforcement - in our view collaboration is key to improving enforcement in the standards of breeding.
We want to ensure that breeding regulations work in practice in order for good breeders to be more identifiable to puppy buyers and puppy farmers and bad breeders are driven out of business.
The Kennel Club's Collaboration is Key report
England
Ensuring there is a good supply of puppies bred by responsible, low-volume breeders from loving homes is of paramount importance, as how a dog is bred impacts its health, welfare and socialisation throughout its life. The previous Government updated breeding regulations as part of the Animal Welfare (Licensing of Activities Involving Animals) (England) Regulations 2018.
Unintended consequences of current regulations
The Kennel Club registers approximately one third of puppies bred and acquired in the UK – around 250,000 puppies per year. The dog breeding sector is unique and consequently widely misunderstood; over 90% of people who register puppies with The Kennel Club will register one or two litters in a year. Since the introduction of the 2018 regulations, we have seen many low-volume home breeders reducing the number of litters they have, with some no longer breeding puppies at all, which is concerning since they are the ideal source of a family pet.
Based on our puppy registration data, we're expecting to see 20,000-25,000 fewer puppies per year being bred and registered with us by low-volume home breeders. Given that Kennel Club registered puppies only account for around one third of annual supply, we expect that the changes to breeding regulations may have resulted in excess of 50,000 fewer puppies each year being bred by low-volume breeders. We reasonably assume this shortfall will be met by unethical, low welfare puppy farmers and importers.
Complex regulations
Local authorities must consider two key factors with regards to whether a dog breeder requires a licence: 1) whether a dog breeder breeds three litters per year or more or; 2) whether a dog breeder who breeds fewer than three litters per year meets criteria set out in a business test. The business test is complex and, as a result, whether or not a one or two litter breeder, or even a less frequent breeder requires a licence, is a postcode lottery which via our survey work we know has deterred them from breeding. 89% of breeders consider themselves hobby breeders, unmotivated by profit and who go to great expense to breed puppies responsibly. Yet many are being told that if they advertise even one puppy for sale they will require a licence.
For those breeding three or four litters in a year who require a licence, the licensing system is too complex, bureaucratic and expensive. It places the same burden on them as high-volume breeders.
Lack of self regulation
The Kennel Club encourages breeders to join The Kennel Club Assured Breeders. The scheme gained independent accreditation from UKAS over 10 years ago and effectively self regulates around 4,000 breeders (compared to local authorities who inspect fewer than 700). The standards of the scheme include making use of breed-specific health tests and preventative health measures, and ensuring puppies are vet checked prior to sale. The previous Government recognised Assured Breeders scheme members within the 2018 regulations, which incorporate a risk-based element, awarding breeders a star rating/risk rating based on compliance history and welfare standards, by stipulating in guidance that Assured Breeders scheme membership can count towards compliance history in the absence of a licence.
Given the high standards set by the scheme, coupled with the fact that local authorities are under-resourced to license three times the number of breeders that they had to previously, we believe the regulations should be amended so that scheme members are regulated under the Assured Breeders scheme rather than by local authorities.
What are we calling on an incoming Government to do
Simplify the 2018 dog breeding regulations by removing the business test

Fully embed the Assured Breeders scheme into the 2018 regulations, allowing the scheme to self regulate its members

Incentivise low-volume domestic breeders to breed puppies to ensure a good supply and ensure that the licensing system is more proportionate for low-volume breeders
Wales
The Collaboration is Key: the Way Forward for Welsh Dog Breeding Regulations report proposes a solution to help local authorities enforce the regulations and raise breeding standards to eradicate rogue breeders and promote responsible breeders.
While current regulations constituted a major shake-up in 2014, they have had little impact due to poorly resourced local authorities being unable to enforce these new laws single handedly. In response, The Kennel Club's 'Collaboration is Key' report urges the Government to consider utilising its scheme The Kennel Club Assured Breeders to alleviate the burden on local authorities, which alongside Lucy's Law, could genuinely and effectively help to combat the puppy farming crisis in Wales and the hundreds of thousands of sick and badly treated pups being sold.
Figures in the report highlight the inconsistency in the application of the law with some local authorities inspecting and licensing relatively large numbers of breeders, whilst others aren't inspecting or licensing any. The Assured Breeders scheme suspended 12 breeders in Wales in 2018 whilst the local authorities only revoked two licences in 2016 and 2017.
The report sets out how better collaboration would enable The Kennel Club to inspect the premises of dog breeders who are members of its independently accredited Assured Breeders scheme; freeing up valuable local authority resources to tackle bad breeders whilst reducing the financial burden on those who are responsible, and prioritise health and welfare. This would help avoid duplicate inspections, additional paperwork and associated costs.