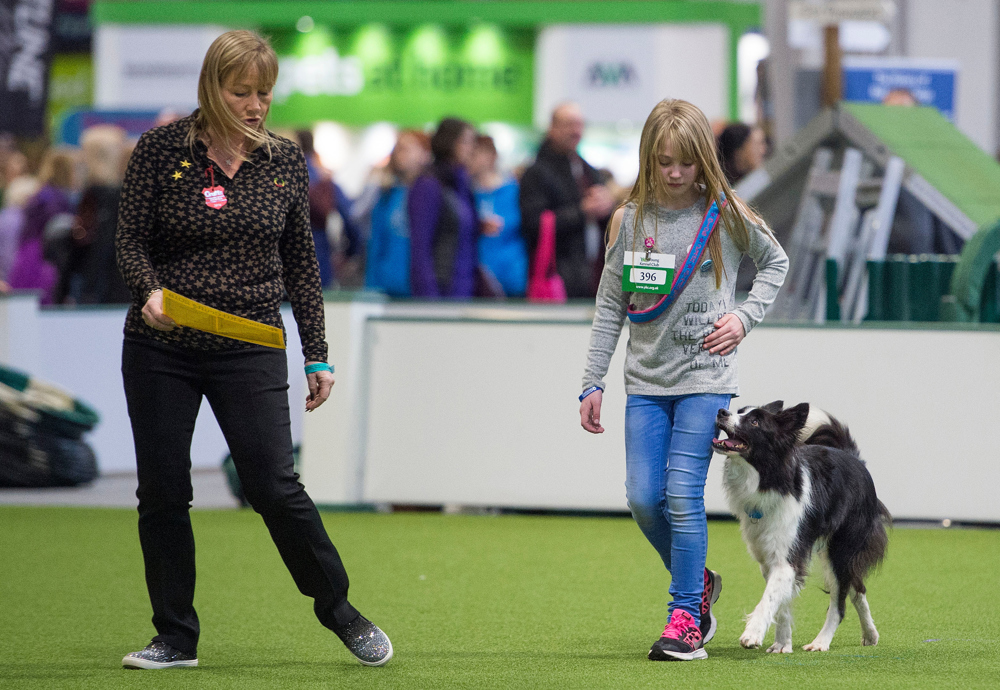 What is obedience?
Competitive obedience is where you will showcase all the training you have been doing with your dog to win awards. Dogs will compete in a set of challenges where they will lose points for any slip ups. Pet training classes will teach you the basics and then, if you think you would like to try something more advanced then taking part in specialist classes can show you much more. Exercises range from heelwork (where your dog walks perfectly by your side), control exercises such as timed sit and down stays (sometimes when your dog is out of sight!), and a scent challenge to track down the correct item!
Why should you take part?
You will have a well behaved and easily controlled pet
Impress your friends and family with your dog's new skills
Stimulation for your pet 
Meet new friends – there is a great social scene to be enjoyed
Competing in Young Kennel Club competitions
Training your dog for competitive obedience is great fun, challenging and an interesting activity for you to enjoy together. Competitive Obedience shows take place all over the country throughout the year and are open for competitors of all levels to enter. Competitive obedience is perfect for smart dogs and handlers looking for a challenge. If you win your class, within qualifying marks, at a Young Kennel Club qualifier, then you will be invited to compete in the Crufts final. 


How do I take part?