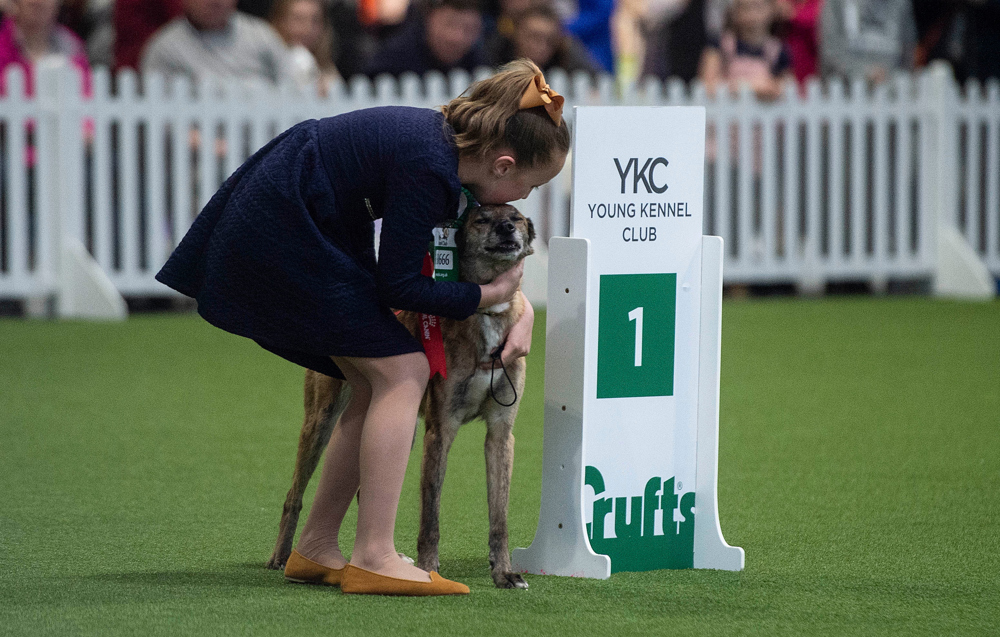 What are crossbreed competitions?
Our crossbreed competitions offer our young members the opportunity to compete with their crossbreed dog with a chance to qualify for Crufts. The competitions are run

 
similar to
 

a breed show only all those competing own crossbreed dogs.
Why should you take part?
It is a great way to make new friends 

Great oppertunity to spend more time with your dog having fun

It is an oppertunity to show your dog at the greatest dog show in the world
Competing in Young Kennel Club competitons
Our competitions run throughout the year, each member will compete in their respective age category and dog height with their dog. The winners of each of those subdivisions will then go through to the final to compete for the winner and reserve for the Young Kennel Club Crossbreed Dog of the Year. 
How do I take part?