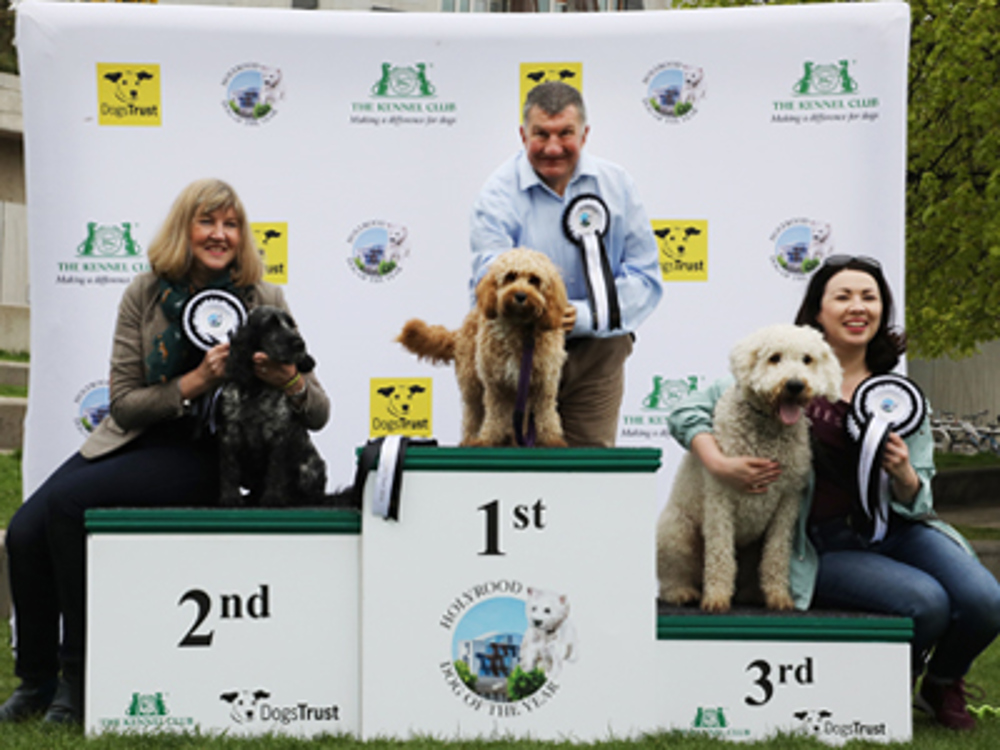 Following the Covid-19 pandemic and changing government restrictions, we anticipate that the annual Holyrood Dog of the Year competition will take place in 2022. Dates and location to be confirmed.
The competition, organised by The Kennel Club and Dogs Trust, is open to all MSPs, regardless of breed or 'pawlitical' persuasion, and aims to showcase dogs as an important member of the family.
Celebrating a unique bond
The competition celebrates the unique bond between dogs and their owners, and aims to promote responsible dog ownership. All parliamentarians' dogs are able to enter.
Owen Sharp, Chief Executive of Dogs Trust, explains: "The Holyrood Dog of the Year competition is so much more than a canine beauty pageant. The competition is strictly apolitical; judges will be looking for the dogs' good deeds and devotion to their owner rather than policies or opinions. It is a fun filled day out with an important message at its core – helping to promote dog welfare issues and encourage responsible ownership."
Mark Beazley, Chief Executive of The Kennel Club, continued: "Whilst the competition itself is no doubt a light-hearted and fun event, it is also an excellent opportunity to showcase the happiness that dogs can bring to our lives and to raise awareness of the actions that need to be taken – both in Scottish Parliament and beyond – to promote responsible dog ownership. Holyrood Dog of the Year also serves to highlight important welfare issues for dogs, who play such an important role in our families and society."
More about why we run this event

The Holyrood Dog of the Year competition has enabled The Kennel Club and Dogs Trust to engage with Scottish parliamentarians who are passionate about dogs and to identify those who are willing to raise canine issues and policies in the Scottish Parliament.

The media are invited to watch the politicians 'show' their dogs and raise awareness of key issues which affect canine welfare. Past issues raised include the effects of fireworks on dogs and the importance of dogs training and socialisation.

In a bid to win the 'pawblic' vote, MSPs call for their supporters to vote for their four-legged friends. In conjunction with the public vote, judges also assess the pooches based on their heroic deeds and winning personalities to crown the overall winner.