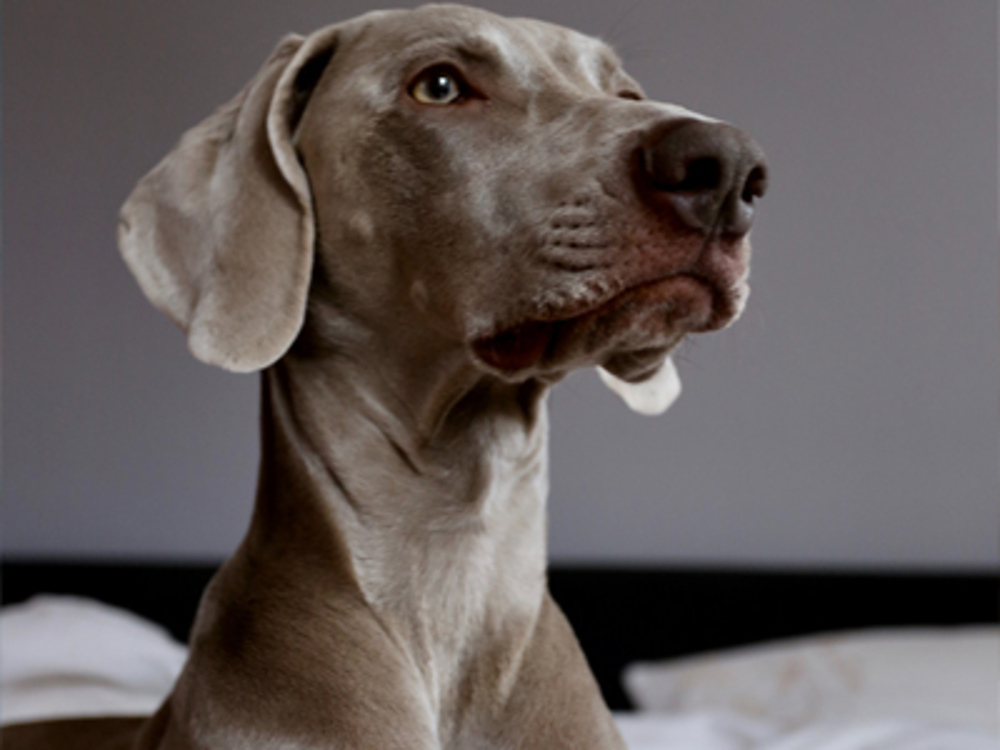 The Kennel Club breed education co-ordinators (known as the BECs) are administrative roles to co-ordinate all points of breed-specific education and support for judges. These co-ordinating roles are held on behalf of the breed clubs in order to support the breed club obligations under the Judges' Education Programme (Breed Shows) for the education and training of judges.
This section contains all the relevant information you'll need to be a breed education co-ordinator.
What is the purpose of a breed education co-ordinator (BEC)?

A breed education co-ordinator (known as the BEC) is an administrative role to co-ordinate all points of breed-specific education and support for judges up to CC awarding level. This co-ordinating role is held on behalf of the breed clubs in order to support the breed clubs' obligations under the Judges Education Programme (Breed Shows) for the education and training of judges.

The BEC is, therefore, someone who will work with breed clubs/breed council to assist and monitor level 1–3 judges who wish to progress through the breed-specific judging levels, with the purpose of helping each judge to identify opportunities for them to enhance their knowledge of the breed right through to achieving level 4.

For some breeds that have large numbers of breed clubs, it may be that each breed club might wish to appoint a representative with the sole purpose of liaising with the BEC. This will ensure that all breed clubs are involved as well as creating balance in the distribution of workload. Breeds will develop a model of working that suits them.

The BEC's role is not intended to remove the responsibility for a judge's education process from a breed club/breed council. The BEC is a key co-ordinating role on behalf of the Judges Education Programme (Breed Shows) for the education and training of judges.
Who can be a Kennel Club breed education co-ordinator?

Someone with good administration skills, including spreadsheets, reports and a familiarity with computers would be advantageous
They do not necessarily need to already award CCs in that breed or actively judge the breed
They do not necessarily need to be a current or previous breed club committee member
The BEC does not necessarily have to be someone from within the breed, as this is a co-ordination role
Someone who is personable and approachable, who will be able to create a good rapport with both judges and members of the relevant breed clubs/councils

Please note: The Kennel Club appreciates that in numerically small breeds the BEC could act as either a mentor or observer, in addition to the role of BEC, with the permission of The Kennel Club and breed clubs, but not all three roles.
What are the responsibilities of a Kennel Club breed education co-ordinator (BEC)?

To identify the need for educational opportunities
To forward plan the breed's education and training needs to ensure an effective process
To assist breed clubs in co-ordinating breed appreciation days
To develop the multiple-choice breed standard exams for use at breed appreciation days in line with Kennel Club guidance
To arrange the delivery of the multiple-choice breed standard exam to breed clubs/councils hosting breed appreciation days
To identify through breed clubs/breed councils and assist in the recruitment of mentors within the breed
To facilitate the mentoring process
Arrange initial introduction of the mentor to the mentee as and when required, and to monitor the mentoring process
To identify through breed clubs/breed councils and assist in the recruitment of observers to observe judges when required
To arrange for judges to be observed at the appropriate time/show

To assist The Kennel Club with the delivery of breed-specific assessments as required
To encourage breed clubs/breed council to actively promote breed supported entry shows
To update The Kennel Club with details of all educational activity within the breed, upon request via an annual return form
To provide reports to

breed clubs/breed councils upon request
To collate and maintain records received from breed clubs/councils and judges to give an accurate record of the breed's education of judges
To keep up-to-date, accurate and confidential records of all contacts made and subsequent actions taken
Please note: any work/material that is created during the tenure of being the BEC, all copyright is to be assigned to the breed clubs/council commissioning the work
To comply with data protection legislation in place (or as amended from time to time) and forward all documentation and personal data held to the relevant breed club(s) as appropriate when the position of BEC is relinquished
Once a BEC is agreed by the club/s, how do I nominate them?
Breed education co-ordinators
Click on the relevant group for your breed below, to find the contact details of your BEC.
Gundog
Hound
Terrier
Toy
Utility
Pastoral
Working
Breed appreciation days
The aim of the Judges' Education Programme (Breed Shows) breed appreciation day (and subsequent multiple-choice breed standard examination) is to educate individuals interested in the breed, whether they are exhibitors, aspiring judges or breeders, and provide them with the information to make informed decisions to preserve and safeguard the breed.

Read the full list of breed appreciation days.

Details on how to run one of these days can be found below. 
Information on running a breed appreciation day
Breed mentoring
Mentoring forms an important part of a judge's learning to be competent to judge a breed.
Mentoring - information and forms
Judges Education Programme (Breed Shows) – Mentor lists
Our mentoring lists are collated by breed education co-ordinators (BECs), in consultation with their respective breed clubs and breed councils. If a breed does not have a mentor list published, this is because the breed education co-ordinator is currently collating it. Our lists are regularly updated and added as they are received.
Please note that mentor lists can be added to and amended at any point solely by the breed education co-ordinator.
Breed mentoring can only take place once a list of mentors has been agreed and published. All requests for mentoring must be made through the breed education co-ordinator and not directly with any mentor.
Gundog group

Brittany

Barbara Anderson
Pam Blay
Jessica Frost
Patsy Hollings
Annie Massie
Bill Molton
Kathy Moores (Gorman)
Christine Ogle
Patricia Rush
John Thirlwell
Janette Yarrow
Paul Yarrow

English Setter

Jane Bishop
Richard Bott
Lois Buckley
Maureen Collier
Jane Dennis
Anne Dykes
Valerie Foss
Fran Grimsdell
David Howarth
Val Isherwood
Christine Normansell
Stella Oliver
Lesley Simpson
Howard Stubbington
Linda Taylor
Jane Tucker
Glenis Williams
Penny Williams

Irish Setter

Anthony Allen
Peter Armstrong
David Bell
Brenda Berry
Vivienne Blackshaw
Richard Bott
Rita Bryden
Pat Butler-Holley
Adrienne Callister
Sandra Chorley-Newton
Eva Ciechonska
Gerald Condron
Teresa Gisby
Mary Gurney
Gordon Haran
Margaret Henderson
Linda King
Joan Kniveton
Brian Limpus
Lynda MacCauley
Brian Marshall
Christine Morgan
Lynn Morris
Jane Mugford
Lynn Muir
Phyllis Pollard
Liz Rose-Hay
Patricia Rutherford
Christine Schofield
Rachel Shaw-Rainey
Christina Sheldon
David Shields
Diane Stewart-Ritchie
Sandra Sturrock
John Thirlwell
Alastair Watt
Meg Webb
Jackie Willis

Irish Red and White Setter

Rodney Baron
Susan Barry
Jacqueline Bayne
Mary Blackwell-Sherratt
Pat Butler-Holley
Magi Henderson
Gloria Horricks
Jeff Horswell
David Howarth
Mary Knox
Ian Lamb
Ray McDonald
Roxanne McDonald
Jenny Miller
Gaye O'Connor
Suzy Roffey
Christine Schofield

Lagotto Romagnolo

Sarah Beazant
Carole Coode
Becky De Blasi
Louise Ferguson
Carolyn Fry
Patsy Hollings
Lynne Jung
Ann Kemp
Jenny Miller
Richard Morris
Richard Stafford
Gael Stenton
Ann Stephenson
Martin Wellman

Retriever (Golden)

Lyn Anderson
Emma Archibald
Cheryl Bawden
Pauline Bevis
Sandra Birkin-Green
Sue Brown
Vicky Clarke
Fiona Clarkson
Angela Cooper
Paula Edwards
Teresa Ewart
Anne Falconer
Valerie Foss
Carol Gilbert
Penny Gowland
Martin Greenwood
Ann Hodgson
Irene Holloway
Liz Keene
Derek Lade
Bob Lane
Sandra Lane
Sue Loach
Hilary Male
Lindsey Maynard
Roy Maynard
Peter Mills
Freda Morriss-Garget
Sue Norris
Mandy Pett
Liz Pope
Sue Pounds-Longhurst
Jim Richardson
Julie Seamons
Alistair Scott
Ann Stephenson
Ray Strudwick
John Taylor
Fiona Thurm
Pat Tuck
Deborah Vernon
Jane Wild
Margaret Woods
Suzanna Zubair

Retriever (Labrador)

Anthony Allen
Christine Bailiss
Huw Bishop
Richard Bott
Fiona Braddon
Ed Casey
Carole Coode
David Coode
David Craig
Karl Gawthorpe
Lynda Heron
Jackie Hodge
Rebecca Hodge
David Hopkinson
Marion Hopkinson
Erica Jayes
Gary Johnson
Lucy Kent
Isobel Key
Sharon Lambert
Julia Lewis
Chris Mills
Lynne Minchella
Michael Neachell
Mac Percival
Jane Rawlinson
Mark Rawlinson
Alison Scutcher
Richard Stafford
Anne Taylor
Lorraine Tooth
Joy Venturi-Rose
Shelagh Walton
Sussie Wiles
Maxine Woodley

Spaniel (Field)

Carol Gill
Jeff Horswell
Carol Moore
Russell Mosedale
Anne Orzel
Gretel Osborn
Shaula Shipton

Spaniel (Sussex)

Sue Alderson
Sheila Appleby
Dee Ashcroft
Daphne Bailey
Liz Bowe
Grace Brown
John Goodwin
Jane Graham
Chris Hastings
Kay Smith

Spaniel (Welsh Springer)

Moray Armstrong
Barbara Attwood
Daphne Bailey
Sharon Barkley
Finula Barnes
Kay Bryant
Pat Butler-Holley
Rita Cemis
Sue Connolly
Catherine Dods
Brenda Gills
Kathy Gorman
Jane Graham
Tom Graham
Tim Harrison
David Howarth
Jan Janes
Frank Kane
Christine Knowles
Hazel Leary
Christine McDonald
Stephen Pick
Jan Rees
Julie Revill
Thelma Ritchie
Debbie Roberts
Graham Tain
Lesley Tain
Pam Tew
John Thirlwell
Ruth Waller
Frank Whyte
Nigel Worth

Spanish Water Dog

Anthony Allen
Moray Armstrong
Pat Booth
Richard Bott
Christina Chapman
Carole Coode
Rachel Cooper
Fiona Donaldson
Nigel Eggington
Marika Frederickson
Frank Gilroy
Jeff Horswell
James Newton
Sue Nicholls-Ward
Antonio Garcia Perez
Jacqueline Ward
Hound group

Afghan Hound

David Adams
Glenda Adams
Marjorie Barber
Wendy Bastow
Monica Booth-Thomson
Jeff Bunney
Lesley Busby
Mark Cocozza
Vikki Cook
Jill Cross
Mary Davies
Jayne Edwards
David Evans
Mary Fisher
Ross Gilbert
Roberta Hall
Barbara Henry
Claire Hindley
Norma Hitch
Carol Humphries
Richard Kirkham
Dawn Kirwan
Jillian Knight-Messenger
Avril Lancashire
Mike Lancashire
Anita Ledger
Alan Ledger
June Leitch
Peter Luty
Elsa Margrain
Val McCormack
Dee Milligan-Bott
Claire Millward
Liz Millward
Wendell Moore
Julie Noble
Mark Ord
Mary Pascoe
Lynda Race
Karen Rice
Stan Szyczewszki
Keith Thornton
Sue Virgo

Basset Hound

Sandra Allen
Judith Armstrong
Lauren Armstrong
Colin Ashmore
Doreen Campbell
Mark Cocozza
Debbie Ellrich
Sue Ergis
Phil Freer
Colin Gillanders
Graham Hill
Sandra Johnston
Nigel Luxmoore-Ball
Pat Moncur
Debbie Newman
Jeanne Price
Rod Price
Marita Rodgers
Gavin Robertson
Phil Rooney
Aileen Sharpe
Derek Sharpe
Sandra Thexton
Tina Watkins

Beagle

Lorna Binks
Penny Carmichael
David Craig
Val Davies
Brian Foster
Sam Goldberg
James Gordon Hall
Maureen Henningsson Dundas
Roger Henningsson Dundas
Sally Kimber
Dick Morrison
Jill Peak
Ann Phillips
Pat Sutton
Ann Tofts
Marina Walker

Dachshund

Rachel Barney
Joanne Blackburn-Bennett
Ian Blacshaw
Zara Boyle
Sue Burke
Lloyd Cross
Mandy Dance
Sue Ergis
Helen Kerfoot
Jeremy Goddard
Katherine Herrington
Jeff Horswell
Jason Hunt
Tony Johnson
Ruth Lockett-Walters
Lesley McNaughton
Diana Melbourne
Suzanne Metcalfe-Bilgin
Emily Mitchell
Fran Mitchell
Anne Moore
Alison Morton
Dawn Norton
Lesley Patton
Nora Price
Ros Rawson
Daniel Roberts
Laura Sexton
Zena Thorn-Andrews
Helen Walters
Roy Wood

Greyhound

Clare Boggia
Ian Bond
Rita Bond
Espen Engh
Maggie Holder
Elaine Newsham
Robert Newsham
Claire Rishworth
Veronica White
Elizabeth Wilkinson

Hamiltonstovare

Grant Carter
Diane Cook
Jeff Horswell
Martin Leigh
Zena Thorn-Andrews

Irish Wolfhound

Marion Finney
Tim Finney
Kathy Goodall
Maggie Holder
Jeff Horswell
Elizabeth Murray
Rebecca Peek
Louise Pinkney
Caroline Sheppard
Jean Timmins
Anne Webb
Sue Wilkinson

Rhodesian Ridgeback

Toni Agnew
Lindsay Barnes
Melanie Dunn
Gill Lawless
Helen Mansfield
Gillian Mitchelson
Jackie Parker
Sharon Rossiter
David Seaman
Liz Storey
Ann Woodrow

Saluki

Espen Engh
Karen Fisher
Denise Garratt
Adele Haddon
Lisa Hudson
Jill Knight-Messenger
Anne Macdonald
Joanne Mahon
Mary Parker
Nicola Quadling
Denise Rogers
John Walton Haddon
Kathy Webb
Helen Williams
Michael Williams
Pastoral group

Bearded Collie

Dave Anderton
Denise Atkins
Graham Atkins
Robert Ballantyne
Maureen Beets
Sue Bird
Paula Brooks
Gill Burfitt
Chris Burscough
Tony Burscough
Sue Carter
Keith Derry
Lynn Dumbrell
Karen Edwards
Kim Farrier
Shane Flint
Peter Fox
Yvonne Fox
Bryony Hartcourt-Brown
Margaret Harkin
David Hyde
Liz Jay
Don Moir
Dianne Mottram
Sue Nicholls-Ward
Caroline Nicholson
Sue O'Brien
Cath Parker
Angel Pedder
Linda Peirson
Frances Richards
Geoff Spurrier
Toni Teasdale
Lesley Tomlinson
Justine Waldron
Anne Wilding
Kevin Young

Belgian Shepherd Dog

Teri Burke
Yvonne Dudds
Deborah Fleming
Patricia Gaffey
Jean Lawless
Jeff Luscott
Jackie Macandie
Amanda McLaren
Lynda McNamara
Kay Morris
Janet Phillips
Margaret Pratten
Babs Robinson
Sandra Smith
Trevor Wheeler

Border Collie

Karen Angier
Steve Beaumont
Andrew Birkett
Eric Broadhurst
David Cavill
Christina Chapman
Darren Clarke
Gary Clarke
Jean Entwistle
Penny Forster-Cooper
Sheila Gay
Ross Green
Judith Gregory
Toni Jackson
Robert Harlow
Marion Hopkinson 
Helena Hutchings-Brooks
Frank Kane 
Kathie Kinton
Iain Lewis
Melanie Lewis
Juliet Mockford
Joanne Ratcliffe
John Ritchie
Peter Simmons
Derek Smith
Rachel Spencer
Robert Tunnicliff
Heather Turner
Marion Turner
Annette Walters
Carolyn Ward
Pat Ward
Dave Weller
Pat Wilkinson

Briard

Darren Clarke
Linda Coleman
Chris Ellis
Maggie Foreman
Sonya Hillier
Mark James
Max Jones
Storm Jones
Allyson King
Liz Ledsham
Leanne Lewis
Rhoda Patience
Jan Rual
Jenny Snelling
John Whitton
Karen Willoughby
Debra Wilson
Jan Wilson
Britt-Marie Young

Collie (Rough)

Philip Amos
Miranda Blake
Stella Clarke
Christine Collins
Valerie Geddes
Frances Kaye
Eleanor Kitchen
Jane Margetts
Lynne Maxwell
Carole Smedley
Sheila Telford
Sandra Wigglesworth

Collie (Smooth)

Marianne Benton
Simon Burton
Stella Clark
Michelle Fort
Anthony Foulston
Ann French
Val Geddes
Ruth Gibson
Isobel Griffiths
Eleanor Kitchen
Pat Lister
Delia Moores
Penny Sewell
Carole Smedley
Anne Smith
Derek Smith
Keith Starkey
Jan Starkey
Mike Vincent
Bev White

Finnish Lapphund

Nicki Allison
Stuart Band
Sue Bird
Espen Engh
Brunette Greenland
Krystyan Greenland
Sheila Hall
Jeff Horswell
Toni Jackson
Vicki Lloyd
Sam Moore
Marion Sargent
Elaine Short
Dorothy White

Hungarian Pumi

Jacki Evans
Elina Haapaniemi
Margaret Harvery
Sue Hewart-Chambers
Michelle Smee

Lancashire Heeler

Trisha Bellinger
Stella Coomes
Jacky Cutler
Marie Duckworth
Brian Everill
Debbie Felstead
Richard Kinsey
Maggy Jones
Enid Lord
Dorothy Malins
Robin Newhouse
Raye Parry
Colin Russell
Ginnette Simpson
Sarah Whybrow

Norwegian Buhund

Lorraine Bolton
Christina Chapman
Jacqueline Cobb
Margaret Deuchar
Camille Lambert
June Purves

Polish Lowland Sheepdog

Dorothy Bunting
Terrie Cousins-Brown
Helen Cousins
Mike Furzland
Sue Goddard
Russell Jones
Rachel Misson
Diane Mottram
Lesley Naylor
Lynne Salt
Anne Springthorpe
Bernie Watson

Samoyed

Hazel Fitzgibbon
Avis Haffenden
Janet Johnson
Heather Salmon-Wilson

Shetland Sheepdog

Heather Bendelow
Jane Edwards
Isobel Elder
Michael Ewing
Keith Goodwin
Lesley Goodwin
Joanne Hardy
Kay Elaine Hateley
Brian Hull
Dave Lambert
Margaret Lambert
Jenny Martin
Joyce Miles
Jan Moody
Jane Mottram
Keith Frank Mottram
Denise Rowan
Mylee Thomas
Barbara Thornley
Dave Weller
Marion Withers

Swedish Vallhund

Stella Coombes
Jo Day
Patricia Drinkwater
Tony Drinkwater
Karen Gilliland
Chris Millard
Terrier group

Australian Terrier

Helen Bakewell
Lynn Bell
Brenda Brown
Vanessa Cox
Paul Eardley
Sherril Goodwin
Ruth Jones
Sue McCourt
Felicity Snook
Sheila Stoddart

Border Terrier

Jayne Alpe
Margaret Bailey
John Bainbridge
Trudi Baird
Rebecca Barber
Dave Fryer
Trak Fryer
Jayne Gillam
Hilary Gilpin
Jimmy Gilpin
Lesley Gosling
Anne Gregory
Julie Guvercin
Ian Higham
Mike Hollingsbee
Ronnie Irving
Tracey James
Betty Judge
Janet Lee
Sally Leslie
Stewart McPherson
Jane Morton-Shaw
Mark Ord
Graham Pickering
Marion Reeves
Jane Roberts
Bill Shorthose
Ron Wheatley

Cesky Terrier

David Burrage
Paul Eardley
Susan Fewings
Stephen Fewings
Harold Gay
Colin Richardson
Lynne Richardson
Phyllis Taylor
Wendy Tobijanski
Jane Withers

Parson Russell Terrier

Sheila Atter
Kim Collin
Arthur Cuthbertson
Patrick Dooner
Harold Gay
Vera Harcourt-Morris
Margaret Hooley
Angie Hughes
David Hunt
Max King
Jeff Luscott
Sara Nixon
Karen Rimmer
Lesley Roberts
Cass Samways
Kate Smith
Jan Wood
Toy group

Cavalier King Charles Spaniel

Caroline Ackroyd-Gibson
Virginia Barwell
Kevan Berry
Bryan Claydon
Marilyn Claydon
David Crossley
Mary Drewett
Maxine Fox-Shone
Anita Godwin
Michael Hegarty
Norma Inglis
Michael Levy
Philip Lovel
Sylvia Lymer
Anne Rennard
Brian Rix
Mark Sedgwick
Pauline Sidgwick
Peter Towse
Andy Vella

Coton de Tulear

Val Blore
Grace Colley
Elizabeth Disney
Corrine Hanson-New
Kevin Holley
Chris Lawson
Jim Murdoch
Howard Ogden
Roger Ward

Griffon Bruxellois

Stephen Bardwell
Denise Barney
Espen Engh
David Guy
Steven Harrison
Mary Ann Mercer
Barbara Murray
Howard Ogden
Stuart Plane
Alison Price
Steven Seymour
Wendy Spencer
Liz Stannard

Lowchen

Val Blore
Mary Pascoe
Glenys Senior

Papillon

Liz Anderson
Queenie Bruce
Amanda Bruce-Bostock
Elizabeth Cochrane
Pat Cox
Sophie Langdon
Caroline Lee-Slater
Kirsty Miller
Jenny Miller
Sue Morrell
Pat Munn
Elizabeth Patrick
Glenn Robb
Irene Robb
Carolyn Roe
Angela Skelton
Jane Thompson
Mary Whitehill

Pekingese

Geoffrey Davies
Albert Easdon
Anita Klerks-Delucchi
Winifed Mee
Brenda Oades
Ann Offiler
Carole Rogers
Liz Stannard
Penman Stephanie
Adele Summers
Gary Thomas
Utility group

Bulldog

Kevin Banner
Chris Bradshaw
Kevin Davis
Sue Garside
Jackie Gee
Margaret Goodwin
Alison Gunson
Lieza Handley
Rob Harris
Bill Johnson
Carol Newman
Malcolm Presland
Bill Roberts
Sheila Roberts
Dave Rodgers
Arthur Rowe
Susan Rowe
Sonia Saxon
Paul Seal
Ann Wildman
Kelly Wells

French Bulldog

Lucy Bonsall
Frances Krall
Philip Stemp
Ann Wildman
Margaret Wildman

Japanese Spitz

Richard Aston
Adell Bowen
Val Dyer
Anne Kirton
Lisa Moir
Debi Nicholls
Theresa Parnham
Rosemary Stevenson-Reynolds
Nadia Woodhouse

Keeshond

Colin Barton
Caron Bell
Geraldine Clark
Melanie Harris
Karin Hickson
Anji Marfleet
David Matthews
Keith Nathan
Alison Passmore
Ernie Paterson
Melanie Reed-Peck
Elaine Stubbings
Michelle Wright

Kooikerhondje

Kathy Gorman
Robert Greaves
Claire Johnson
Anne Mar-Gerrison
Sue Marsden
Ray McDonald
Roxanne McDonald
Christina Suiter
John Thirlwell
Sara Williams

Poodle

Sue Baker
Glenys Brekkerud
Michael Coad
Geoff Corish
Lee Cox
Louise Cunningham
Angie Harry-Griffiths
Michael Gadsby
John Griffiths
Melanie Harwood
Andrew Hoblin
Julia Hodson
Tom Isherwood
Jackie Kitchener
Philip Langdon
Cathy Lawton-Anderson
Sheila McBlain
Ron McCauley
Keith Nathan
Sharon Pine-Haynes
Kim Sillito-Beale
Derek Smith
Diane Smith
Jackie Webb

Schipperke

Beryl Bradford
Diane Forknall
Andrew Holland
Janet Holland
Penny Laverick
Jan Mance
David Matthews
Ian Millar
Keith Nathan
Ernie Paterson
Melanie Reed-Peck
Mike Vincent
Linda Whales
Linda Wilson
Working group

Boxer

Keith Baldwin
Ian Basnett
Mark Beardow
Vicky Bell
Wendy Brooks
Michael Bruggenburg-Rothschild
Christina Chapman
Laura Clark
Julie Cook
John Cormack
Tony Curtin
Gill Davies
Greg Dowell
Sue Drinkwater
Christine Ellingworth
Vernonica Feaver
Steve Gething
Fiona Godwin
Brenda Groves
Sandra Huckerby
Debbi Huggins
Tim Hutchings
Ann Ingram
Malcolm James
Terry John
Val Jordan
Claire Kay
Eileen Kelly
Janice Mair
Lynn Mair
Viv Mathews
Marion McArdle
Betty McDonald
Jeannie Merrey
Walker Miller
Yvonne Miller
Wendy Mitchell
Barbara Morison
Graham Mullis
Denise Pye
Marion Seeney
Joe Smith
Jean Watson
Tony Watson
Lesley Wearing
Margaret Wildman

Canadian Eskimo Dog

Karen Anderson
Carol Atherton
Sarah Atkins
Racheal Bailey
Alanna Blaney
Christina Chapman
Roger Cruden
Sarah Heyes
Kath Howarth
Richard Kinsey
Simon Luxmoore
Pauline Luxmoore-Ball
Marion Sargent
Joan Sheehan
Helen Taylor-Morris
Susan Thompson

Dogue de Bordeaux

Adrian Bicknell
Shaun Cairns
Carol Cavanagh
Jeff Horswell
Mark Rainger
Jane Tibbs

Greenland Dog

Angela Anderson
Alanna Blaney
Jill Broadberry
Jim Broadberry
Liz Bruns
Anna Darlow
Hazel Fitzgibbon
Kath Howarth
Helen Lightfoot
Maureen Myring
Steve Myring
Steve Phillips
Nicola Singh
Joe Smith
Stuart Winterton

Leonberger

Mrs B Bodle
Mrs D Charwin
Mrs J Davie
Mrs P Davies
Mr J Feehan
Mrs S Hurren
Mr R Kinsey
Mrs J Miles
Ms C Osbourne
Mrs C Peters
Mr H Richards
Mrs J Rushby
Miss K Rushby
Mrs S A Sevastopulo
Mrs G Smith
Ms S Springel
Mrs S Thomas

Newfoundland

Suzanne Archer
Jill Barker
Sue Benyon
Lucinda Burgess
Gloria Burrows
John Burrows
David Butcher
Gary Coldwell
Margaret Cox
Gordon Cutts
Jenny Davie
John Evans
Kirsteen Farrar
Paddy Galvin
Jan Groves
Juliet Leicester-Hope
Loraine Ratter
Delphine Richards
Hedd Richards
Anne Springthorpe
Carol Stuckey

Rottweiler

Georgina Adams
Alastair Baillie
Jo Barnes
Liz Dunhill
Brian Hindley
John Mackenzie
Andrea Maltas
Wendy Steel
Jackie Stubbs
Jackie Thomson
Chris Window
Norma Window
Joanne Yates-Johnson

Russian Black Terrier

Lisa Bridges
Shelley Franks
Richard Kinsey
Andrea Maltas
Linda Newton
Connor Perks
Paul Perks

Siberian Husky

Caroline Friend-Rees
Yricka Gardner
Brunette Greenland
Krystyan Greenland
Christine Grisbrooke
Helen Gutteridge
Lyn Hall
Suzanne Hay
Angela Johns
Sharon Jones
Sue Jones
Ali Koops
Georgia Lawrence
Sally Leich
Catherine Lewis
Helen Lightfoot
Simon Luxmoore
Nigel Luxmoore-Ball
Jenny Manley
Pam McArthur
Michael Patrick
Tracey Pittock
John Ritchie
Sharon Sargent
Julia Sims
Judy Wakker
David Williams
Observation
Observation forms an important part in the learning and development experience of a judge. The observation takes place when a judge is observed while in the act of judging. The observer is there to ensure the judge is able to demonstrate sufficient ability in terms of knowledge of the breed being judged and also ring manner.
Observation - information and forms
Judges Education Programme (Breed Shows) – Observers
Our observation lists are collated by breed education co-ordinators (BECs), in consultation with their respective breed clubs and breed councils. If a breed does not have an observer list published, this is because the breed education co-ordinator is currently collating it. Our lists are regularly updated and added as they are received.
Please note that observer lists can be added to and amended at any point solely by the breed education co-ordinator.
Observation can only take place once a list of observers has been agreed and published. All requests for observation must be made through the breed education co-ordinator and not directly with any observer.
Gundog

Brittany

Barbara Anderson
Pam Blay
Jessica Frost
Patsy Hollings
Annie Massie
Bill Molton
Kathy Moores (Gorman)
Christine Ogle
Patricia Rush
John Thirlwell
Janette Yarrow
Paul Yarrow

English Setter

Jane Bishop
Richard Bott
Lois Buckley
Maureen Collier
Jane Dennis
Anne Dykes
Valerie Foss
Fran Grimsdell
David Howarth
Val Isherwood
Christine Normansell
Stella Oliver
Lesley Simpson
Howard Stubbington
Linda Taylor
Jane Tucker
Glenis Williams
Penny Williams

Irish Setter

Peter Armstrong
Brenda Berry
Richard Bott
Rita Bryden
Pat Butler-Holley
Sandra Chorley-Newton
Eva Ciechonska
Gerald Condron
Teresa Gisby
Mary Gurney
Margaret Henderson
Linda King
Brian Limpus
Lynda MacCauley
Jane Mugford
Lynn Muir
Patricia Rutherford
Rachel Shaw-Rainey
Christina Sheldon
Diane Stewart-Ritchie
Alastair Watt

Irish Red and White Setter

Rodney Baron
Susan Barry
Jacqueline Bayne
Mary Blackwell-Sherratt
Magi Henderson
Pat Butler-Holley
Gloria Horricks
Jeff Horswell
David Howarth
Mary Knox
Ian Lamb
Ray McDonald
Jenny Millar
Gaye O'Connor
Suzy Roffey
Christine Schofield

Lagotto Romagnolo

Sarah Beazant
Carole Coode
Rebecca De Blasi
Louise Ferguson
Carolyn Fry
Patsy Hollings
Lynne Jung
Ann Kemp
Jenny Miller
Richard Morris
Richard Stafford
Gael Stenton
Ann Stephenson
Martin Wellman

Retriever (Golden)

Lyn Anderson
Cheryl Bawden
Pauline Bevis
Sue Brown
Janet Buckingham
Eileen Caisley
Angela Cooper
Teresa Ewart
Anne Falconer
Valerie Foss
Carol Gilbert
Penny Gowland
Martin Greenwood
Ann Hagger
Liz Keene
Viv Jones
Sandra Lane
Hilary Male
Lindsey Maynard
Roy Maynard
Peter Mills
Sue Pounds-Longhurst
Alistair Scott
Ray Strudwick
Fiona Thurm
Pat Tuck Margaret Woods

Retriever (Labrador)

Anthony Allen
Christine Bailiss
Huw Bishop
Richard Bott
Fiona Braddon
Ed Casey
Carole Coode
David Coode
David Craig
Karl Gawthorpe
Lynda Heron
Jackie Hodge
Rebecca Hodge
Erica Jayes
Gary Johnson
Lucy Kent
Isobel Key
Sharon Lambert
Julia Lewis
Chris Mills
Lynne Minchella
Richard Morris
Michael Neachell
Mac Percival
Jane Rawlinson
Mark Rawlinson
Alison Scutcher
Richard Stafford
Anne Taylor
Lorraine Tooth
Joy Venturi-Rose
Shelagh Walton
Sussie Wiles
Joan Woodall
Maxine Woodley

Spaniel (Sussex)

Sue Alderson
Dee Ashcroft
Daphne Bailey
Liz Bowe
Grace Brown
Chris Hastings
Kay Smith

Spaniel (Welsh Springer)

Moray Armstrong
Barbara Attwood
Daphne Bailey
Sharon Barkley
Finula Barnes
Kay Bryant
Pat Butler-Holley
Sue Connolly
Catherine Dods
Brenda Gills
Jane Graham
Tom Graham
Kathy Gorman
David Howarth
Jan Janes
Frank Kane
Christine Knowles
Hazel Leary
Christine McDonald
Stephen Pick
Jan Rees
Julie Revill
Thelma Ritchie
Debbie Roberts
Graham Tain
Lesley Tain
Pam Tew
John Thirlwell
Ruth Waller
Frank Whyte
Nigel Worth

Spanish Water Dog

Anthony Allen
Moray Armstrong
Pat Booth
Richard Bott
Christina Chapman
Carole Coode
Rachel Cooper
Fiona Donaldson
Nigel Eggington
Frank Gilroy
Jeff Horswell
Sue Nicholls-Ward
Jacqueline Ward
Hound

Afghan Hound

Wendy Bastow
Monica Booth-Thompson
Jeff Bunney
Lesley Busby
Jill Cross
Roberta Hall
Norma Hitch
Edwards Jayne
Richard Kirkham
Avril Lancashire
Mike Lancashire
Alan Ledger
Anita Ledger
June Leitch
Val McCormack
Wendell Moore
Mary Pascoe
Lynda Race
Keith Thornton

Basset Hound

Sandra Allen
Judith Armstrong
Lauren Armstrong
Colin Ashmore
Doreen Campbell
Mark Cocozza
Phil Freer
Colin Gillanders
Graham Hill
Sandra Johnston
Nigel Luxmoore-Ball
Pat Moncur
Debbie Newman
Jeanne Price
Rod Price
Marita Rodgers
Gavin Robertson
Phil Rooney
Aileen Sharpe
Derek Sharpe
Sandra Thexton
Tina Watkins

Beagle

Lorna Binks
Liz Calikes
Penny Carmichael
David Craig
Val Davies
Brian Foster
Sam Goldberg James
Gordon Hall
Maureen Henningsson Dundas
Roger Henningsson Dundas
Sally Kimber
Dick Morrison
Jill Peak
Ann Phillips
Pat Sutton
Ann Tofts
Marina Walker

Dachshund

Rachel Barney
Joanne Blackburn-Bennett
Ian Blacshaw
Zara Boyle
Sue Burke
Lloyd Cross
Mandy Dance
Sue Ergis
Helen Kerfoot
Jeremy Goddard
Katherine Herrington
Jeff Horswell
Jason Hunt
Tony Johnson
Ruth Lockett-Walters
Lesley McNaughton
Diana Melbourne
Suzanne Metcalfe-Bilgin
Emily Mitchell
Fran Mitchell
Anne Moore
Alison Morton
Dawn Norton
Lesley Patton
Nora Price
Ros Rawson
Daniel Roberts
Laura Sexton
Zena Thorn-Andrews
Helen Walters
Roy Wood

Greyhound

Clare Boggia
Ian Bond
Rita Bond
Espen Engh
Maggie Holder
Elaine Newsham
Robert Newsham
Claire Rishworth
Veronica White
Elizabeth Wilkinson

Irish Wolfhound

Sue Cole Marion Finney
Tim Finney
Maggie Holder
Jeff Horswell
Elizabeth Murray
Rebecca Peek
Louise Pinkney
Caroline Sheppard
Jean Timmins
Anne Webb
Sue Wilkinson

Rhodesian Ridgeback

Toni Agnew
Julie Bates
Lindsay Barnes
Gill Lawless
Helen Mansfield
Gillian Mitchelson
Jackie Parker
Sharon Rossiter
David Seaman
Liz Storey
Ann Woodrow

Saluki

Karen Fisher
Denise Garratt
Adele Haddon
Anne Macdonald
Mary Parker
John Walton Haddon
Kathy Webb
Pastoral

Bearded Collie

Dave Anderton
Denise Atkins
Graham Atkins
Robert Ballantyne
Maureen Betts
Sue Bird
Paula Brooks
Gill Burfitt
Chris Burscough
Tony Burscough
Sue Carter
Keith Derry
Lynn Dumbrell
Karen Edwards
Kim Evans
Kay Farrier
Shane Flint
Peter Fox
Yvonne Fox
Bryony Harcourt-Brown
Margaret Harkin
David Hyde
Liz Jay
Don Moir
Dianne Mottram
Sue Nicholls-Ward
Caroline Nicholson
Sue O'Brien
Cath Parker
Angela Pedder
Linda Peirson
Frances Richards
Geoff Spurrier
Toni Teasdale
Lesley Tomlinson
Justine Waldron
Anne Wilding
Kevin Young

Belgian Shepherd Dog

Keith Baldwin
Deborah Fleming
Patricia Gaffey
Mary Grove
Judith Hearson
Dyllis Knight
Jean Lawless
Jeff Luscott
Jackie Macandie
Kristine Malinowski
Amanda McLaren
Lynda McNamara
Kay Morris
Janet Phillips
Margaret Pratten
Babs Robinson
Sandra Smith
Trevor Wheeler

Border Collie

Karen Angier
Eric Broadhurst
Gary Clarke
Ross Green
Judith Gregory
Joanne Ratcliffe
John Ritchie
Peter Simmons
Robert Tunnicliff
Heather Turner
Annette Walters
Carolyn Ward
Pat Ward
Pat Wilkinson

Briard

Darren Clarke
Linda Coleman
Chris Ellis
Maggie Foreman
Sonya Hillier
Mark James
Max Jones
Storm Jones
Allyson King
Liz Ledsham
Leanne Lewis
Rhoda Patience
Jan Rual
Jenny Snelling
John Whitton
Karen Willoughby
Debra Wilson
Jan Wilson
Britt-Marie Young

Collie (Rough)

Phillip Amos
Miranda Blake
Stella Clarke
Christine Collins
Valerie Geddes
Trevor Hayward
Duna Jones
Frances Kaye
Eleanor Kitchen
Jane Margetts
Lynne Maxwell
Carole Smedley
Sheila Telford
Sandra Wigglesworth

Collie (Smooth)

Marianne Benton
Simon Burton
Stella Clark
Ann French
Michelle Fort
Anthony Foulston
Val Geddes
Ruth Gibson
Isobel Griffiths
Fay Hutchings
Geoff Hyde
Eleanor Kitchen
Pat Lister
Delia Moores
Penny Sewell
Carole Smedley
Anne Smith
Derek Smith
Keith Starkey
Jan Starkey
Mike Vincent
Bev White

Finnish Lapphund

Sue Bird
Espen Engh
Krystyan Greenland
Jeff Horswell
Toni Jackson
Sam Moore
Marion Sargent
Elaine Short

Hungarian Pumi

Jacki Evans
Elina Haapaniemi
Sue Hewart-Chambers
Michelle Smee

Lancashire Heeler

Trisha Bellinger
Stella Coomes
Jacky Cutler
Marie Duckworth
Brian Everill
Debbie Felstead
Richard Kinsey
Maggy Jones
Enid Lord
Dorothy Malins
Robin Newhouse
Raye Parry
Colin Russell
Ginnette Simpson
Sarah Whybrow

Polish Lowland Sheepdog

Dorothy Bunting
Terrie Cousins-Brown
Mike Furzland
Sue Goddard
Diane Mottram
Lesley Naylor
Anne Springthorpe

Shetland Sheepdog

Heather Bendelow
Jane Edwards
Isobel Elder
Michael Ewing
Keith Goodwin
Lesley Goodwin
Joanne Hardy
Kay Elaine Hateley
Brian Hull
Dave Lambert
Margaret Lambert
Jenny Martin
Joyce Miles
Jan Moody
Jane Mottram
Keith Frank Mottram
Denise Rowan
Mylee Thomas
Barbara Thornley
Dave Weller
Marion Withers

Swedish Vallhund

Rosie Peacock-Jackson
Janice Wilton
Terrier

Australian Terrier

Helen Bakewell
Lynn Bell
Brenda Brown
Vanessa Cox
Paul Eardley
Sherril Goodwin
Ruth Jones
Sue McCourt
Felicity Snook
Sheila Stoddart

Border Terrier

John Bainbridge
Dave Fryer
Trak Fryer
Jayne Gillam
Hilary Gilpin
Jimmy Gilpin
Julie Guvercin
Ronnie Irving
Tracey James
Betty Judge
Janet Lee
Sally Leslie
Stewart McPherson
Graham Pickering
Marion Reeves

Cesky Terrier

David Burrage
Paul Eardley
Susan Fewings
Stephen Fewings
Harold Gay
Colin Richardson
Lynne Richardson
Phyllis Taylor
Wendy Tobijanski
Jane Withers

Parson Russell Terrier

Sheila Atter
Kim Collin
Arthur Cuthbertson
Patrick Dooner
Harold Gay
Vera Harcourt-Morris
Margaret Hooley
Angie Hughes
David Hunt
Jeff Luscott
Max King
Sara Nixon
Karen Rimmer
Lesley Roberts
Cass Samways
Kate Smith
Jan Wood
Toy

Griffon Bruxellois

Stephen Bardwell
Denise Barney
Espen Engh
James Finlay-Kirkwood
David Guy
Mary Ann Mercer
Barbara Murray
Howard Ogden
Stuart Plane
Alison Price
Michelle Swinge

Lowchen

Papillon

Liz Anderson
Queenie Bruce
Amanda Bruce-Bostock
Elizabeth Cochrane
Sophie Langdon
Caroline Lee-Slater
Kirsty Miller
Sue Morrell
Pat Munn
Glenn Robb
Irene Robb
Carolyn Roe
Angela Skelton
Mary Whitehill
Ted Whitehill

Pekingese

Geoffrey Davies
Albert Easdon
Winifed Mee
Brenda Oades
Ann Offiler
Carole Rogers
Liz Stannard
Penman Stephanie
Adele Summers
Gary Thomas
Utility

Bulldog

Gwen Biddle Edwards
Kevin Davis
Sue Garside
Margaret Goodwin
Lieza Handley
Rob Harris
William Johnson
Denise Lees
Carole Newman
Malcolm Presland
Sheila Roberts
Dave Rodgers
Sonia Saxon
Paul Seal

Japanese Spitz

Richard Aston
Val Dyer
Anne Kirton
Tom Mather
Debi Nicholls
Theresa Parnham
Rosemary Stevenson-Reynolds
Nadia Woodhouse

Kooikerhondje

Kathy Gorman
Robert Greaves
Anne Mar-Gerrison
Sue Marsden
Ray McDonald
Roxanne McDonald
John Thirlwell

Poodle

Sue Baker
Glenys Brekkerud
Michael Coad
Geoff Corish
Lee Cox
Louise Cunningham
Michael Gadsby
John Griffiths
Melanie Harwood
Andrew Hoblin
Tom Isherwood
Jackie Kitchener
Philip Langdon
Cathy Lawton-Anderson
Sheila McBlain
Ron McCauley
Keith Nathan
Sharon Pine-Hayes
Kim Silitto-Beale
Derek Smith
Diane Smith
Working

Boxer

Keith Baldwin
Eddie Banks
Helen Banks
Ian Basnett
Mark Beardow
Vicky Bell
Andrew Brace
Wendy Brooks
Michael Bruggenburg-Rothschild
Linda Carnaby
Liz Cartledge
Christina Chapman
Laura Clark
Julie Cook
John Cormack
Tony Curtin
Gill Davies
Greg Dowell
Sue Drinkwater
Christine Ellingworth
Vernonica Feaver
Steve Gething
Fiona Godwin
Brenda Groves
Sandra Huckerby
Debbi Huggins
Tim Hutchings
Ann Ingram
Malcolm James
Terry John
Frank Kane
Claire Kay
Eileen Kelly
Stuart Lockwood-Brown
Janice Mair
Lynn Mair
Viv Mathews
Marion McArdle
Betty McDonald
Walker Miller
Yvonne Miller
Barbara Morison
Graham Mullis
Sandra Parle
Ruth Perrett
Denise Pye
Derek Smith
Joe Smith
Linda Spencer
Lesley Wearing
Edna Woods

Canadian Eskimo Dog

Karen Anderson
Carol Atherton
Sarah Atkins
Racheal Bailey
Alanna Blaney
Christina Chapman
Roger Cruden
Sarah Heyes
Kath Howarth
Richard Kinsey
Simon Luxmoore
Pauline Luxmoore-Ball
Marion Sargent
Joan Sheehan
Helen Taylor-Morris
Susan Thompson

Dogue de Bordeaux

Adrian Bicknell Carol Cavanagh Jeff Horswell

Leonberger

Mr B Blunden
Mrs B Bodle
Mr D Cavill
Mrs J Davie
Mr J Feehan
Mrs J Hammond
Mrs K Hay
Mr J Horswell
Mr F Kane
Mr R Kinsey
Miss J Lanning
Mrs J Miles
Mr T Nagrecha
Mrs C Peters
Mrs S Pollock Yule
Mrs L Poulson
Mr H Richards
Mrs J Rushby
Miss K Rushby
Mrs S A Sevastopulo
Mrs G Smith
Mrs S Thomas

Newfoundland

Suzanne Archer
Jill Barker
Sue Benyon
Lucinda Burgess
Gloria Burrows
John Burrows
David Butcher
Gary Coldwell
Margaret Cox
Gordon Cutts
Jenny Davie
John Evans
Kirsteen Farrar
Paddy Galvin
Jan Groves
Juliet Leicester-Hope
Loraine Ratter
Delphine Richards
Hedd Richards
Anne Springthorpe
Carol Stuckey

Russian Black Terrier

Lisa Bridges
Shelley Franks
Richard Kinsey
Andrea Maltas
Linda Newton
Connor Perks
Paul Perks

Siberian Husky

Caroline Friend-Rees
Yricka Gardner
Brunette Greenland
Krystyan Greenland
Christine Grisbrooke
Helen Gutteridge
Lyn Hall
Suzanne Hay
Angela Johns
Sharon Jones
Sue Jones
Ali Koops
Georgia Lawrence
Sally Leich
Catherine Lewis
Helen Lightfoot
Simon Luxmoore
Nigel Luxmoore-Ball
Jenny Manley
Michael Patrick
Tracey Pittock
John Ritchie
Sarah Robinson
Sharon Sargent
Julia Sims
Judy Wakker
David Williams