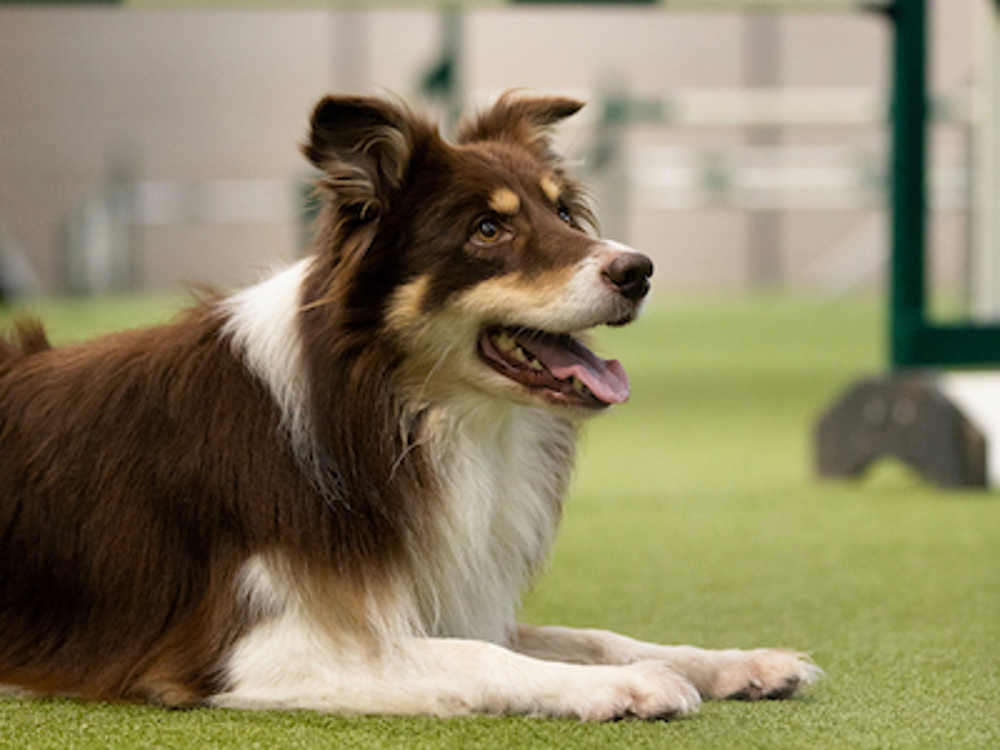 Regularly check the latest government advice across England, Scotland, Wales and Northern Ireland and continually assess your own situation based on this information and where you are in the UK.
Can I run training classes or one-to-one training at this time?

Some training may be able to continue, depending on where you are in the UK and what your local authority says. Please consult your local authority before organising dog training.

England – From 29 March, training classes may take place for either up to six people or from two households in any outdoor space in a covid secure manner. This means that trainers and clients should wear face coverings and maintain social distancing.

CFSG is suggesting that larger training groups will be possible from 12 April, subject to the necessary risk assessments being carried out. From 17 May, it is likely that indoor training will be allowed, provided it is carried out in a Covid-secure way – for small numbers of people, whilst outdoor can go ahead with up to 30 individuals and more risk assessment. Please see CFSG's updated March guidance for more detailed information.

The UK Government has recognised that dog training and behavioural sessions may be important for animal welfare, but has highlighted the importance of these sessions being carried out locally to the dog owner wherever possible.

Dog training in an indoor setting remains prohibited.

Wales – six people from two households (of which the trainer is considered one) can meet locally outdoors. If attending training classes, dog owners must stay local (within five miles of home) whilst dog trainers may travel further for the purposes of work. Any training must be covid secure, following the necessary social distancing and hygiene measures.

From 12 April, restrictions on movement both into and out of Wales will be lifted, meaning that trainers and owners will be able to travel further for training classes. If travelling from outside of Wales, please consider any travel restrictions in place within your nation or locality.

Scotland – across most of Scotland, where 'stay at home' rules apply, training classes are permitted with up to four adults from up to two households (of which the trainer is considered one). Where Level 3 restrictions apply, groups of up to six are able to meet outdoors. The Scottish Government has highlighted that trainers and dog owners must follow physical distancing and preventative hygiene measures. We recommend that the dog owners stay as close to home as possible, and that trainers travel to meet them.

From 26 April – up to six people from three households may be permitted.

Northern Ireland – dog training is permitted as a reasonable excuse for leaving home, however only one-to-one training (two people from two different households) is permitted. You should stay local wherever possible and ensure that training is held in a covid secure manner, including with face coverings and social distancing.
Can I run training classes online?

Yes, online classes are a great way of keeping in touch with your class members and helping them to train their dogs at this difficult time. With a change in their daily routine, dog training can be a very important 'at home' activity at for dogs and their owners during this pandemic.
If and when I am around dogs belonging to others, are there any extra precautions I need to take, in addition to social distancing?

Dog owners, as long as they are well and not showing any symptoms or self-isolating, can walk their dog freely – although do use the links at the top of this page to check local guidance regularly.  

Government advice is to maintain social distancing at all times with anyone outside of your household, and frequently wash your hands with soap and water, especially when returning home after a dog walk or training session.

Please read the Government advice on staying safe outside your home.
Are dogs at risk of contracting the virus and/or spreading the virus?
Training clubs - frequently asked questions
My listed status annual renewal is due. With all this disruption, how am I going to do this?
What if my club will not be able to run the required two Good Citizen Dog Scheme tests or courses per year?

An extension will be granted to all Good Citizen Dog Scheme clubs during this difficult period, and will not recommence until clubs are able to start work again. The time period to achieve this will also be extended.
Can we run Good Citizen Dog Scheme puppy foundation courses online?

The puppy foundation course can be hosted by Good Citizen Dog Scheme clubs and followed online using video evidence, with the exception of two exercises. The class instructor must assess the following exercises practically adhering to the social distancing guidelines and scheme requirements.

Exercise 5b: Socialisation with another dog.

Exercise 5a: Socialisation with an adult unknown to the puppy.

An extension period of up to six months (puppies' maximum age 18 months) for courses that commenced prior to and during lockdown.
Can our club hold Good Citizen Dog Scheme bronze, silver or gold tests?

Please check guidance in your nation and risk assess the individual situation. Small group outdoor dog training is permitted, as long as the social distance is maintained between separate households at all times – but numbers may be restricted depending on where you are in the UK. In some instances you may be able to test indoors with some restrictions if you have carried out the relevant risk assessment and checked with your local authority regarding handling other people's dogs.

Please check the links at the top of this page to ensure you're following the relevant guidance.
Will my insurance cover me if things go wrong?

Your club will need to provide its own risk assessment or disclaimer where applicable and advise participants accordingly. You will also need to contact your insurance provider. 
Hosting dog training classes using social distancing measures
Before re-commencing classes you must consider the government guidance and all the potential risks associated with this. For training classes to take place, consultation should take place with your local authority.
Venue risks

It is at the discretion of each training provider to carry out a thorough risk assessment and resume classes only if all areas of concern can be covered fully
Can you ensure the space used for training is safe?
If training outside, does your venue have provision of shade particularly in hot weather?
What provisions would you have in the event of wet weather? 
Will you be using your regular venue or an outside public space? If so, do you have permission to use this public space?
Is the venue usually used by the club or would this be a temporary venue used during this period? Do you need to adapt your venue to comply with government guidelines and to ensure the safety of all participants?
Can you ensure the space being used for training will allow social distancing measures between dogs and handlers at all times?
Are you able to create pods or zones within your training area where individuals can be placed, so that they can see the class but remain socially distanced?
Is the floor surface safe? Whether it's grass, concrete or astro turf, do any adjustments need to be made to make it safe?
If a dog was to get off the lead, how could you ensure a dog off lead did not run up to other handlers/dogs in the group or get out?
Check your insurance cover is adequate for the training session
Entering the training venue

Handlers will need to be advised when to arrive, when to leave and only to come on their own with their dog
Class times may need to be staggered so that one class does not meet the other on the way in/out
Consider the times of class. Will it be before or after another class or one-to-one session? If so, how can handlers maintain a social distance during the changeover?
When entering the premises, do handlers need to touch gate/doorways? Does the entry gate need to be tied open at arrival time until everyone is in the training area?
Does the instructor need to meet handlers in the car park and then escort into the training area?
Will handlers need to queue up to enter the training area? If so, can they maintain a social distance from other handlers?
The venue car park may need to be sectioned into zones, e.g. yellow zone (to the right of the car park) for the first class and orange zone (to the left of the car park) for the second class
Will you need signs, markers or cones to facilitate these procedures?
Are there any other people in the venue at that time? If so, how do handlers get into the venue and observe social distancing?
Hygiene

How can you ensure safe hygiene at each training session?
Can you provide suitable hand sanitisers or wipes for handlers entering the venue and during classes? Are you able to provide an area for these to be located?
Could members bring their own alcohol anti-viral sanitisers with them?
Is there a bin available to place rubbish?
Do you have a poop scoop bin for handlers to dispose of their dog waste?
When cleaning up other than by a poop scoop is needed, how can this be done while maintaining hygiene?
If using any equipment like cones or markers during the class, only the instructor should handle them
Instructors must have a mask and gloves available for themselves in case of emergencies
In the event of an emergency and bearing in mind the social distancing measures, are you able to pass the dog to an instructor or back to the owner and avoiding cross contamination?
Do you have first aid facilities?
Communication to handlers

During social distancing measures, clear communication must be in place to all handlers taking part in classes. This may differ from previous class guidance
Handlers need to be advised that attending classes is at their own risk and they will be required to follow strict social distancing measures when entering the premises and during each session
Handlers will need to be advised that training class times and content may change due to current social distancing measures
Handlers must bring all the equipment they may need with them including hand sanitiser, spare leads, mats, toys, clicker, retrieve articles, dog water, water bowl, dog treats, food bowl, drinks, poop scoop bags and a chair if appropriate
Clear instructions will need to be provided to each handler in writing before arrival. This can be emailed prior to the lesson
How are class fees to be paid? Do you have facilities to take payment electronically? Or do you have facilities for handlers to pay on the day avoiding cross contamination?
Paperwork could be emailed to dog owners prior to the class. Remember that any paperwork given out should be prepared at least 72 hours in advance and put into a bag or box ready to take to class. The class instructor should wear gloves when handing out paperwork out or sanitise hands before and after
If any handler is unwell or showing symptoms they must not come to class
Class sizes and content

For training classes to take place consultation should take place with your local authority

Consider which classes are best to return first. Is your club better placed to facilitate smaller puppies' classes or is easier to hold more advanced classes with handlers who have been training before?
As instructors cannot handle a client's dog, how can you avoid this during a lesson?
When demonstrating training techniques, can the instructor use their own dog to show something or demonstrate in another way?
Instructors should be very mindful of allowing dogs to be off lead during a training session. Does your venue have a safe area where this can be done without a dog interfering with others?
Consider multiple handlers with dogs on leads. Dogs on the end of a normal length of lead may be able to access another hander, so it may be advisable to position handlers further apart so that social distancing measures can be upheld
Social distancing and class control must be observed at all times. Preventing inadvertent unwanted contact between dogs will need to be considered
The instructor's ability to control and steer the class is vital to the safe participation of everyone taking part
Do you have a training plan for your lessons? Will your lessons need to be adapted to enable you to follow social distancing measures?
Remember handlers who are engrossed in engaging with their dogs may sometimes forget to space themselves appropriately
On-lead work

This can be done in small groups but social distancing must be observed and common sense must prevail. The instructor's ability to control and steer the class is vital to the safe participation of everyone taking part.
Off-lead work

This will be dependent on the space and restraints of the training area being used and ability of the dogs and handlers taking part. The instructor's ability to control and steer the class is vital to the safe participation of everyone taking part.
Stays

These will be dependent on the space and restraints of the training area being used and ability of the dogs and handlers taking part.
Recall

This will be dependent on the space and restraints of the training area being used and ability of the dogs and handlers taking part. The instructor's ability to control and steer the class is vital to the safe participation of everyone taking part. Consider the use of longer leads/lines or on-lead puppy recalls for younger and inexperienced dogs.
Playing with toys on or off lead

This will be dependent on the space and restraints of the training area being used and the ability of the dogs and handlers taking part. The instructor's ability to control and steer the class is vital to the safe participation of everyone taking part. Playing with toys can be done on lead but extra care must be taken if playing with a dog off the lead so that social distancing is not breached.